History of the Kitchen Garden
The gardens were landscaped and designed by Thomas H. Mawson, an internationally renowned Landscape Architect. Mawson worked with his clients the Gaddum Family and original owners of Brockhole, to design and develop the gardens and grounds surrounding the house. The Kitchen Garden was central to the design and provided the family and visitors with freshly grown fruit, vegetables, herbs and flowers.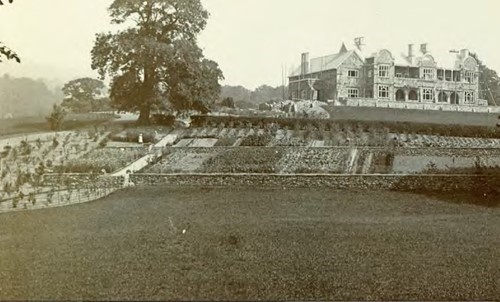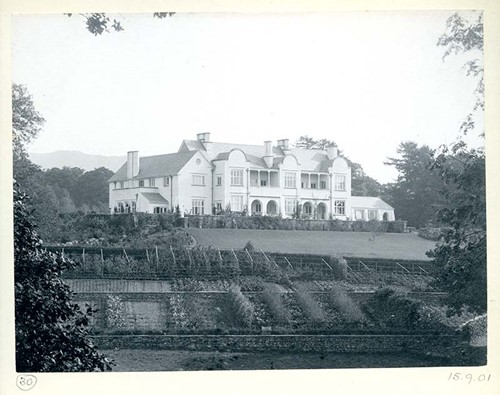 The House & Gardens have had an interesting and varied history over the years, including use as a Convalescent home after the Second World War by the Merseyside Hospitals Council before being purchased by the Lake District National Park Authority.
Unfortunately, as was common with most Kitchen Gardens, it fell into decline after the war due to the reduced availability of labour and resources. However, in April 2018 thanks to a successful application, we were awarded a generous grant from the National Heritage Lottery Fund to restore the Kitchen Garden and increase accessibility.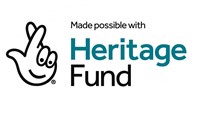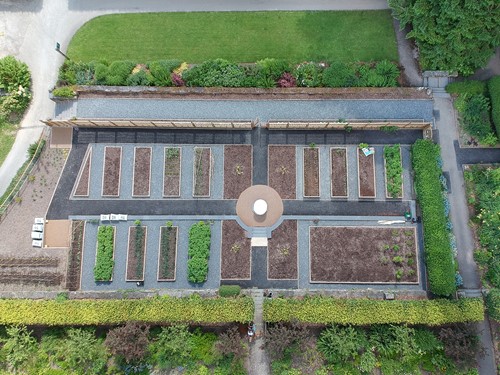 Work was completed in March 2019 and our community engagement activity began in the spring, with a number of dedicated volunteers researching the history of the Kitchen Garden.
The fascinating information that the research revealed has been turned into an exhibition, located near the garden in the old summerhouse/apple store.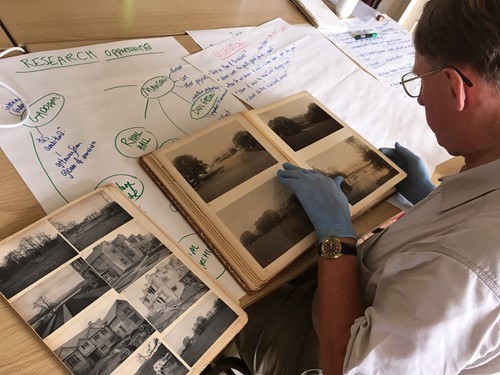 The interpretation panels can be seen here: