Kitchen Garden
History
The gardens were landscaped and designed by Thomas H. Mawson, an internationally renowned Landscape Architect. Mawson worked with his clients the Gaddum Family and original owners of Brockhole, to design and develop the gardens and grounds surrounding the house. The Kitchen Garden was central to the design and provided the family and visitors with freshly grown fruit, vegetables, herbs and flowers.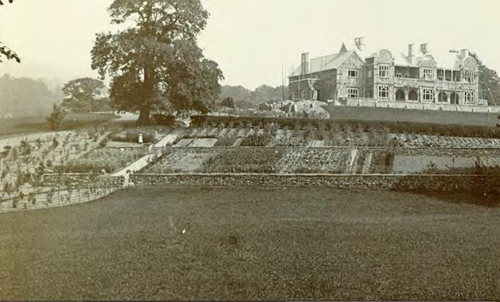 The House & Gardens have had an interesting and varied history over the years, including use as a Convalescent home after the Second World War by the Merseyside Hospitals Council before being purchased by the Lake District National Park Authority.
Unfortunately as was common with most Kitchen Gardens it fell into decline after the war due to the reduced availability of labour and resources. However, in April 2018 thanks to a successful application, we were awarded a generous grant from the National Heritage Lottery Fund to restore the Kitchen Garden and increase accessibility. Work was completed in March 2019 and our community engagement activity began in the spring, with a number of dedicated volunteers researching the history of the Kitchen Garden which is on display in our Kitchen Garden Exhibition, located near the garden in the old apple store. The interpretation panels for the exhibition have been split into two and can be found below:
3: Lecturn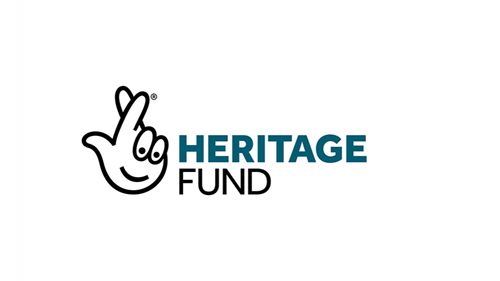 Thanks to National Lottery players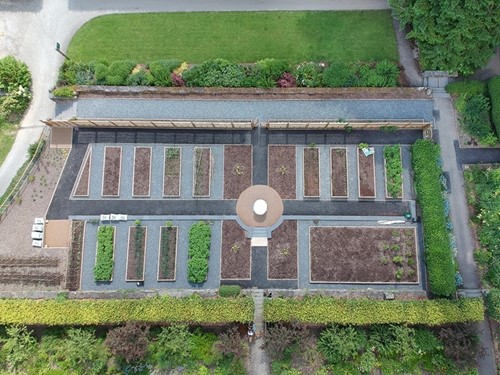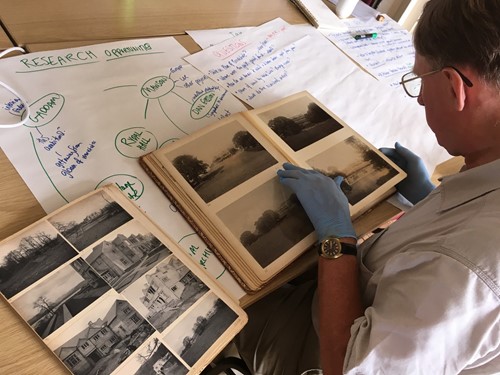 Community Engagement in the Kitchen Garden 2021
Following a break in the project due to the worldwide pandemic of 2020 we have now restarted our community engagement activities and are looking forward to the growing season ahead. We'll be keeping this page regularly updated and find us on social media and get involved, all are welcome.
Seeds of Resilience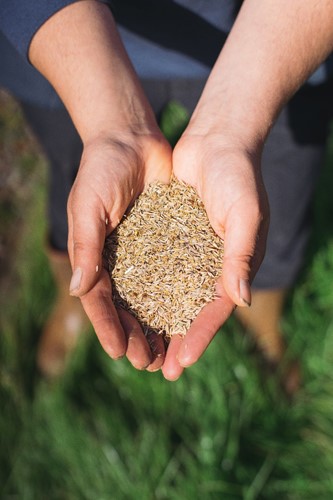 The Seeds of Resilience is the theme that will run throughout all our community engagement activities this year as part of the Kitchen Garden Project. It is very apt for our current social climate, as we try to reintegrate and overcome the challenges of an ongoing pandemic. It will address the nature of resilience from a horticultural perspective and will enhance the overall wellbeing of participants, teaching new skills, learning how to save good viable seeds and offering valuable opportunities for learning and social interaction online and practically on the ground. Topics will include; How to grow and arrange your own cut flowers, Land Art, Earth Oven construction and cooking! To keep up to date follow us Facebook, Instagram and Twitter.
Seeds of Resilience – Living Sculpture
We are working with the internationally renowned Environmental Artist Richard Shilling creating a living sculpture inspired by the theme Seeds of Resilience. This sculpture will evolve and grow throughout the season with help from volunteers and community groups.