Kitchen Garden
The Kitchen Garden at Brockhole was an important element of the original overall garden design created by Thomas H. Mawson at the end of the 19th Century.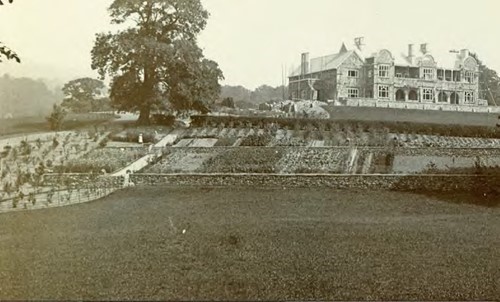 The Kitchen Garden was central to Mawson's original design of the grounds, and provided the family and visitors with freshly grown fruit, vegetables, herbs and flowers. The Kitchen Garden was unusual for a productive garden, as it was in the middle of the site and not walled, yet perfectly placed to aid good growing of fruit, vegetables and flowers. From old images and anecdotal tales, the garden looks to have supplied the house and cooks with a wide range of produce to feed a small family like the Gaddum's at that time.
Today, our Kitchen Garden is an example of sustainable garden design and shows productive planting utilising organic principles to gain the most from the space.
An abundance of vegetables, fruit and flowers are lovingly grown with the expertise of Brockhole's Gardening Team, and used in our kitchen for meals in our Gaddum Restaurant and around site.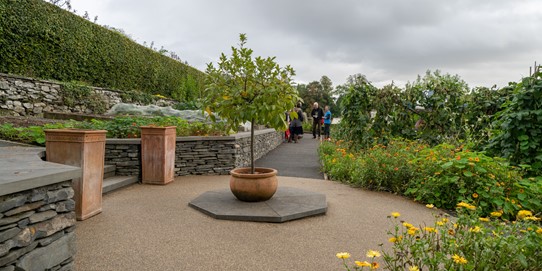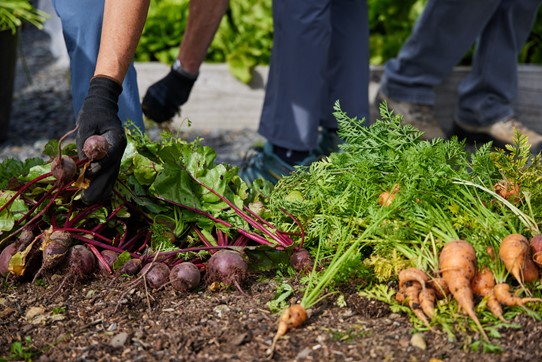 Thanks to a generous grant from the National Heritage Lottery Fund which we were awarded with in 2018, we have been able to restore the Kitchen Garden to reinstate the key visual links and infrastructure to recover Mawson's original vision, and increase accessibility for visitors.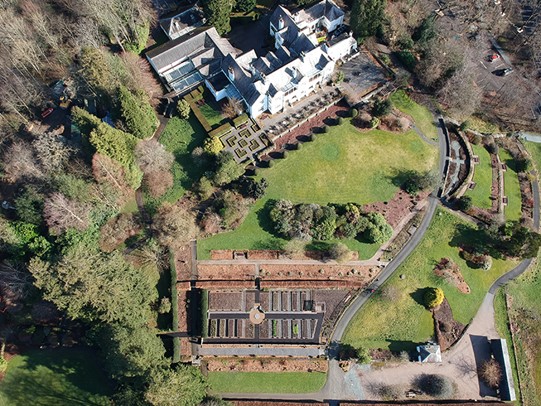 Restoration work on the Kitchen Garden was completed in March 2019, and as part of The Kitchen Garden Project, a varied and rewarding programme of community and schools engagement activity began in the spring of 2019 and continued until the end of 2021, along with exhibitions, events, talks, guided tours, and a participatory sculpture installation led by Artist Richard Shillings. 
The project has been supported throughout by a number of dedicated volunteers that assisted with heritage research, gardening and visitor assistance.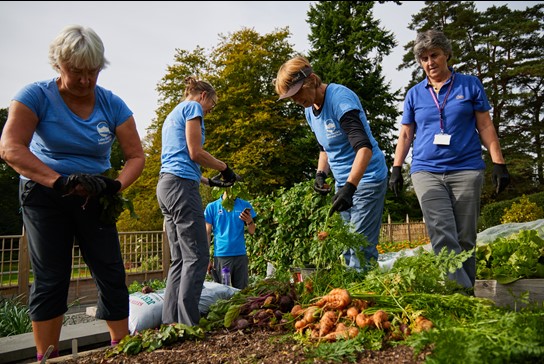 To find out more about all of the elements of this project in further detail, please see the relevant Kitchen Garden sub pages.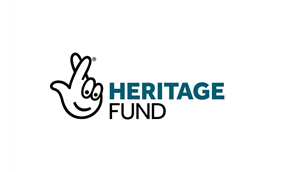 Thanks to National Lottery players