Water Workshops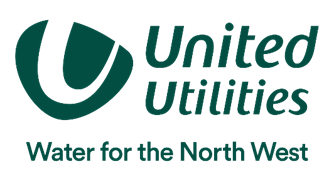 Working in partnership with United Utilities our Learning and Engagement team here at Brockhole on Windermere deliver FREE half day Water Workshops for Cumbrian Schools in the Allerdale and Copeland area
.   
Places are limited and fill up fast so book now!
We have been delivering these popular workshops to schools for a number of years. The workshop is ideally suited to Key Stage 2 pupils and fits with many National Curriculum learning outcomes in both Science and Geography as well as Maths and English. Sessions cover:
What do we use water for?
How much water do we use?
The Water Cycle.
How can we save water?
What not to flush.
If you are a budding eco-school or thinking about the environment or water in your topics this session would fit in perfectly. 
Live online workshops.
We are currently offering our workshops virtually in two parts:
Firstly via a pre-recorded video with activities. Followed by:
A Zoom session with your class (we are happy to use the platform you use within school).  
We can adapt and be flexible to suit individual schools.
We are hoping to re-start our school visits later in the Summer term and are reassessing regularly to determine when it will be appropriate to do this.
Planning a trip to Brockhole on Windermere in the Summer term? We can deliver your water session alongside our other sessions on site.
For more information or to book a session please contact:
Sarah.George@lakedistrict.gov.uk
Feedback from recent sessions: 
'The session was very well prepared, resourced and presented. The children all really enjoyed it and learned a lot about the water cycle and about conserving water'
'The session was very informative and the children had a great time. The children were very engaged with Sarah and all the different aspects of the session including the video before the live link.... The session gave out lots of information which we will follow up with in class. Thank you to Sarah, everything we received before and after the session has been very useful. Also thank you from the children for their gifts, they loved them.'