Mindful Making
Visual art workshops with a mindfulness focus
At Brockhole we are incredibly lucky to be surrounded by the beauty of nature - from the striking landscape of mountains and lake, to the nature and wildlife in our beautiful green grounds. These surroundings will inspire the Art we create and be at the focus for the mindful element of our session.
Your group will begin the session by engaging in a quiet, focused 'mindful moment' activity; where they are encouraged to observe, appreciate, and be inspired by the nature that surrounds them. 
This will be followed by your choice of inspiring and accessible Visual Art workshops, led by Rosie - an Artist and experienced workshop facilitator part of the Learning Team at Brockhole.
Making art in itself can be a wonderfully mindful experience; with the addition of our 'mindful moment' activity - these sessions will be a calm, rewarding and inspiring experience for your group. 
Choose your art discipline : 
Printmaking
Explore the exciting art of printmaking, through a monoprint or collagraph processes. You will create unique artwork taking inspiration from either the beautiful landscape of the Lake District and its wonderful wildlife or the Arts & Crafts era focusing on the work of William Morris.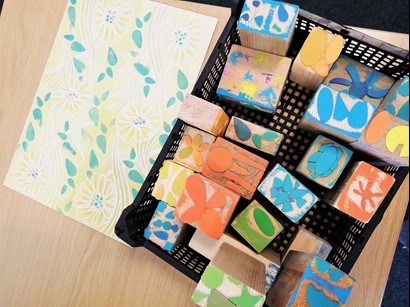 Price: £5.50 per child
Mixed Media and Collage 
Using a variety of exciting materials, you will have the chance to experiment and use your imagination, exploring mark making and art materials to create a beautifully layered piece of work.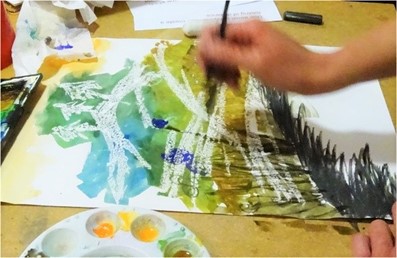 Price: £5.50 per child
Making with Natural Materials
In this session focused on appreciating the beauty of natural materials, you will make your own magnificent creations using materials found in Brockhole's grounds! Your group can choose to create a large outdoor group piece inspired by the amazing work of Land Artists or their own individual 3d work to take home.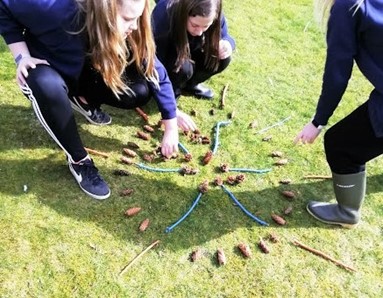 Price: £5.50 per child
Sessions are 1hr 30 minutes. Minimum session cost £50.
Workshop themes are centred around aspects of the Lake District or Nature, but we are open to tailoring themes or art disciplines to suit your group or curriculum topics. Just get in touch with Rosie to discuss details.
Book your place
Please contact the Learning Team at BrockholeLearning@lakedistrict.gov.uk or call on 015394 46601.