Beatrix Potter Trail
Meet Beatrix Potter's characters on our Beatrix Potter trail around our beautiful lakeshore grounds and learn more about the wildlife that inspired her. Our amazing grounds are home to many of the creatures who appear in Beatrix Potter's tales - we even share our name with Mr Brock the badger.
Price: £3, includes an activity sheet for you to collect brass rubbings from each board. Available from the Brockhole shop and the Woodland shop located by the playground.
We followed the Beatrix Potter nature trail boards... and loved the memories of reading the stories to our daughters, They were most informative on the animals too.

- TripAdvisor review, December 2014
Facts - Brockhole's link with Beatrix Potter
Wealthy Manchester silk and yarn merchants, the Gaddum family created the lavish lakeside home, where Edith and her first cousin Beatrix Potter continued close lifelong ties.
The writer sent letters to Gaddum children Jim and Molly at Brockhole, including one based on Jeremy Fisher, complete with illustrations.
According to Gaddum family letters, Beatrix Potter and her husband William Heelis attended William and Edith's golden wedding anniversary celebrations at Brockhole in 1936.
It was the last time she wore inherited family jewels and a dress with many buttons down the back, which she was apparently unable to remove after the drive home to Sawrey. Sitting up all night in a chair, she was finally helped out of the garment when her housekeeper arrived the following morning.
Trail of Traditional Treasure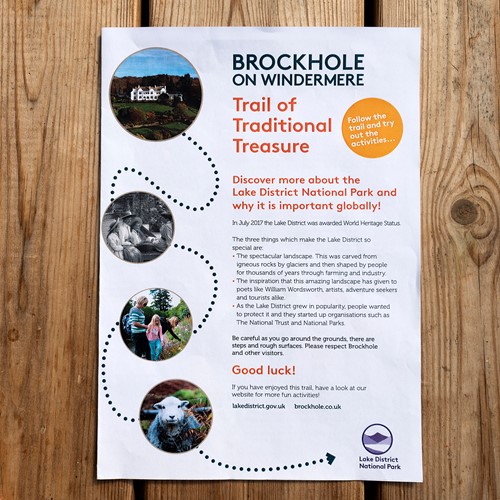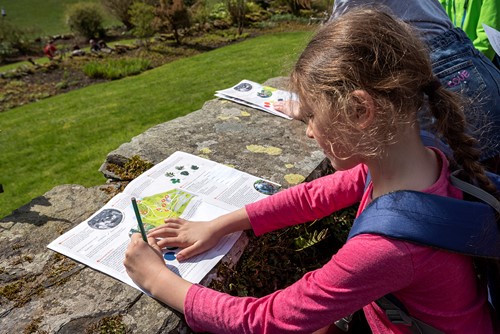 Discover more about what it means to have World Heritage Status with our fact-finding challenge for all the family. Explore the wonderful grounds and find out more about the history of our National Park and its importance as the UK's largest World Heritage site.
Price: £3.00. Pick up your World Heritage trail leaflet from the Brockhole shop.
William Wordsworth trail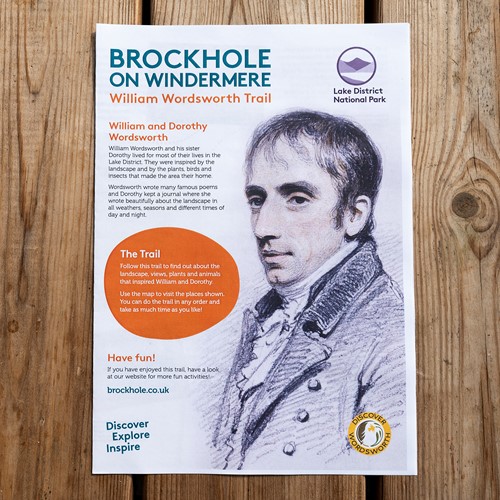 Channel your inner artist and get creative. This trail follows the story of one of the Lake District's famous poets and the places which inspired him. From bark rubbings to bird watching explore the wonders of the Lake District through the gentle slopes of the Brockhole Grounds.    
Price: £3.00. Pick up your William Wordsworth trail leaflet from the Brockhole shop.
Brockhole Wildlife Safari
Available from February half term onwards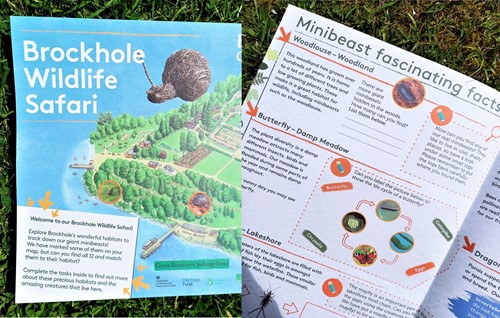 Explore Brockhole's wonderful habitats to track down our giant minibeasts! Your trail sheet will help you to learn all about these fascinating minibeasts and the habitats that they live in, with engaging informative tasks to complete at each location, and a fun activity on the back page - this trail is great for KS2 school groups.
Price: £3.00 per trail sheet
Brock Goes House Hunting 
Available from February half term onwards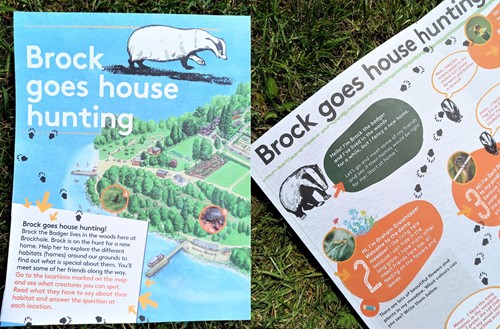 Brock the badger lives in the woods at Brockhole but she is on the hunt for a new home. Help her to explore the different habitats around our grounds to find out what is special about them and meet some of her friends along the way. This trail is great for younger children and KS1 school groups.
Price: £3.00 per trail sheet

Exhibition: Habitats and Wildlife of the Lake District
New for this year we have a wonderful exhibition of Lake District habitats and wildlife. A unique look at some of our local flora and fauna, from Red Squirrels and Ospreys to beautiful butterflies and other insects. Come in and have a look next to the shop!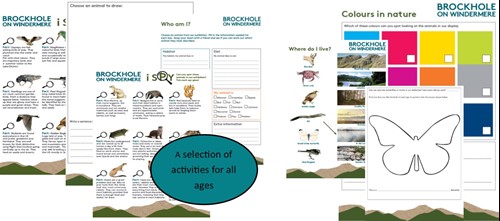 We have a selection of colourful worksheets available to assist children with their learning during their Exhibition visit. These cover a range of National Curriculum Science topics for Key Stage 1 and 2. Worksheets 60p each - school rates available, please enquire.  
Worksheet Options:
Adaptations - (KS2) Animals and adaption match activity  - a closer look at animals featured in our Exhibition
Animal Groups - (KS2) Animals and their food chains - sorting activities and developing understanding 
Colours in Nature - (KS1) Simple activities to encourage a closer look at the colours in our displayed animals
I Spy Birds/Mammals/Mixed - (KS1/2) Locate the animals and learn fascinating facts
Where do I Live - (KS1) Match our animals with their habitats
Who Am I? - (KS2) Fill in the fact sheet about your favourite animal in exhibition
Orienteering courses
We have two fixed orienteering courses - one with 22 controls and one with 12 controls.
It's all about having fun with maps and navigation! A control is the marker you are looking for. You have to navigate your way round, choosing the best route between controls. There is a letter at each control to collect and when you have them all it makes a word.
Price: £3 for a map, available at the Brockhole shop.