Adventure playground near Windermere and Ambleside
Price: Free
Free adventure playground suitable for all ages from tots to teens! Sorry, no dogs allowed.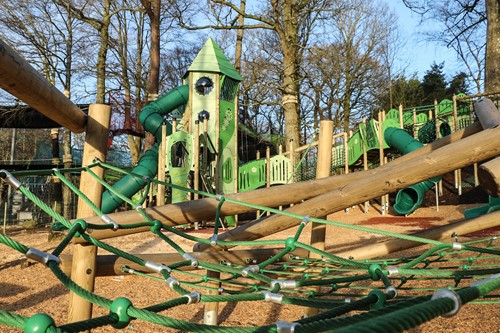 Our adventure playground focuses on family fun and features a wide range of equipment suitable for toddlers right through to teenagers.
The toddler area even features a Play Galleon boat as a central point. For older children, we have included a bespoke 'Mountain Tower' which has been specifically designed for us. There are actually nine towers in total, including a four-floor hexagonal tower.
With its blend of green hues and natural timbers, it could not be more in keeping with our surroundings. We have worked with local company Playdale Playgrounds on this exciting redevelopment and can't wait for our visitors to come and enjoy everything the new area has to offer.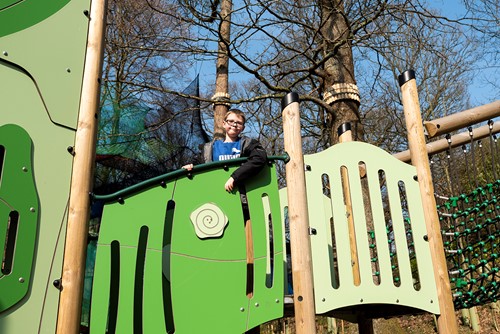 Picnic area and covered seating
The playground design also features seating for adults and children and we have incorporated canopies and shades as well as hard-wearing surfaces beneath the picnic benches so that it will now be suitable for year-round use whatever the weather.