Kitchen Garden
Welcome to our Kitchen Garden
History
The gardens were landscaped and designed by Thomas H. Mawson, a renowned Landscape and Garden Architect who developed and installed many gardens in the Lake District and beyond. With the original owners of Brockhole, the Gaddum family he planned the gardens around the house; central to this design, in conception and planning, was the Kitchen Garden.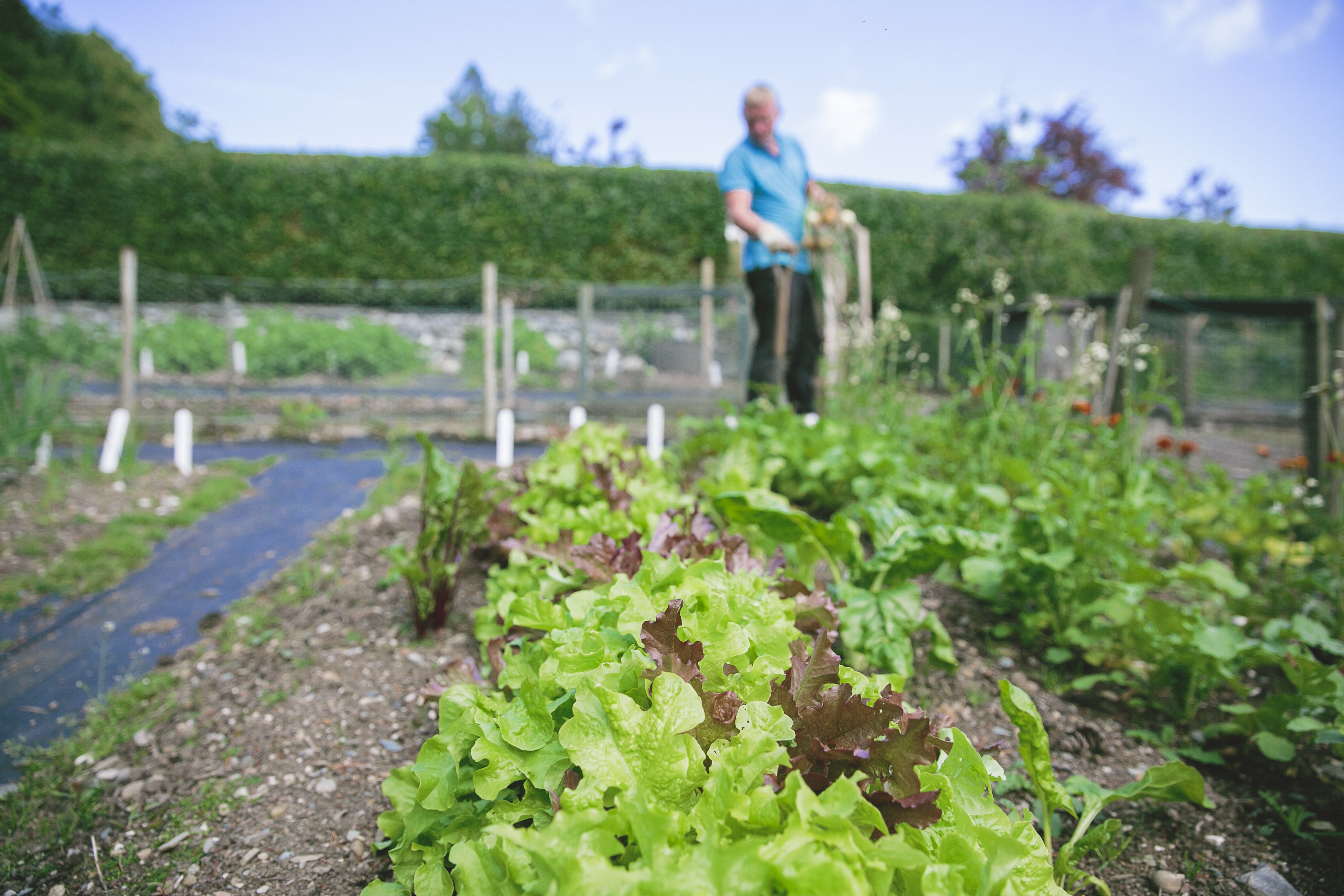 An important and integral piece of the design, the Kitchen Garden was unusual for a productive garden, as it was in the middle of the site and not walled, yet perfectly placed to aid good growing of fruit, vegetables and flowers.
From old images and anecdotal tales, the garden looks to have supplied the house and cooks with a wide range of produce to feed a small family like the Gaddum's at that time.
In recent times, the use of the Kitchen Garden has had highs and lows. It has always been productive, often in small ways due to staff time and resources, but over time, the structures, area and fencing have declined. We began to look at options to improve the site for use and enable better access in 2015/16. In late 2017 we began to formulate a plan, with the Heritage Lottery Fund to see if it was feasible to apply for a grant to refurbish the gardens. In April 2018 we discovered we were successful, £85,000 was released, with match funded from us, the Lake District National Park Authority, of £25,000 to repair and improve the 'summerhouse' or 'Apple store' adjacent to the Kitchen garden. This will become a garden interpretation area and tool shed for staff and volunteers.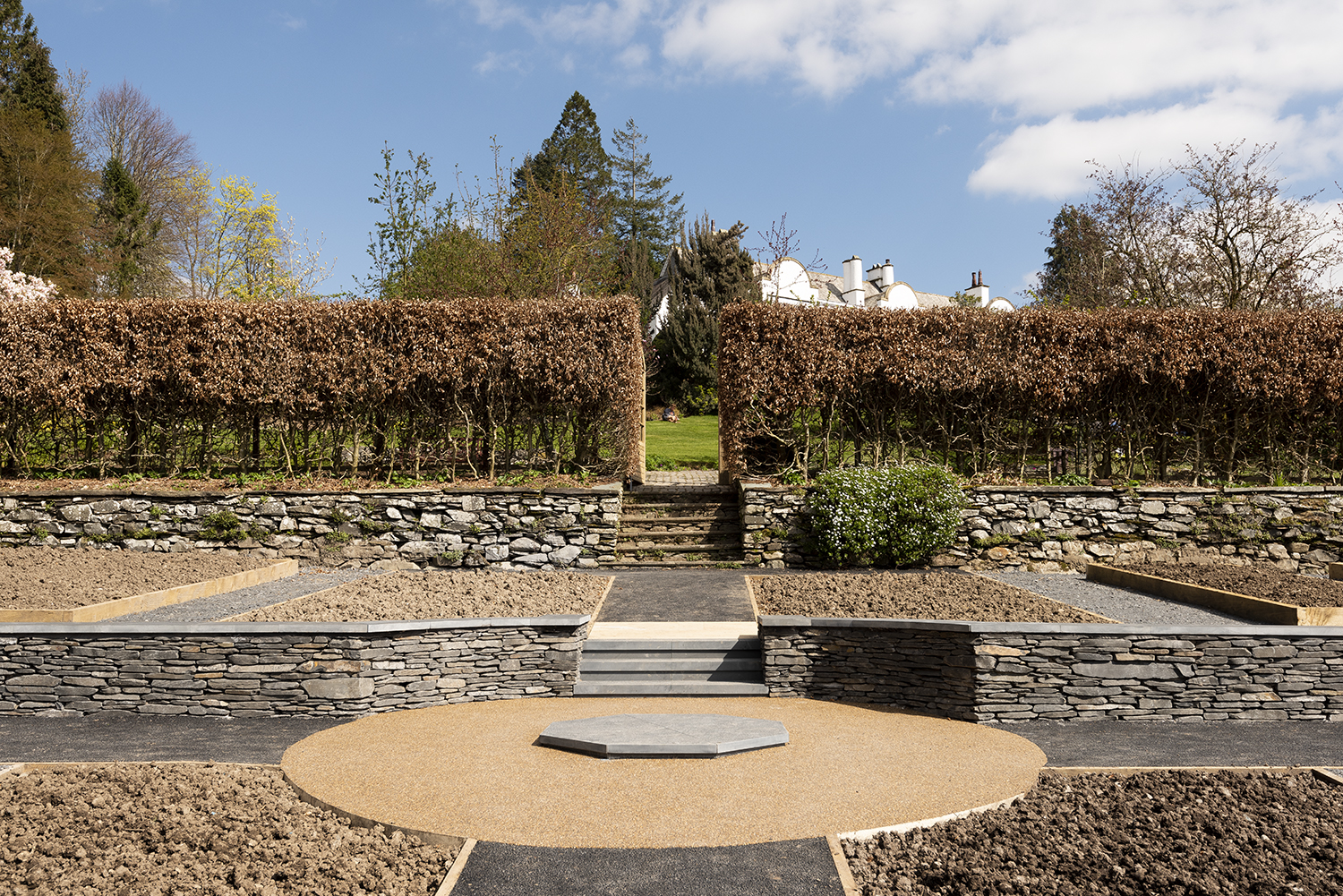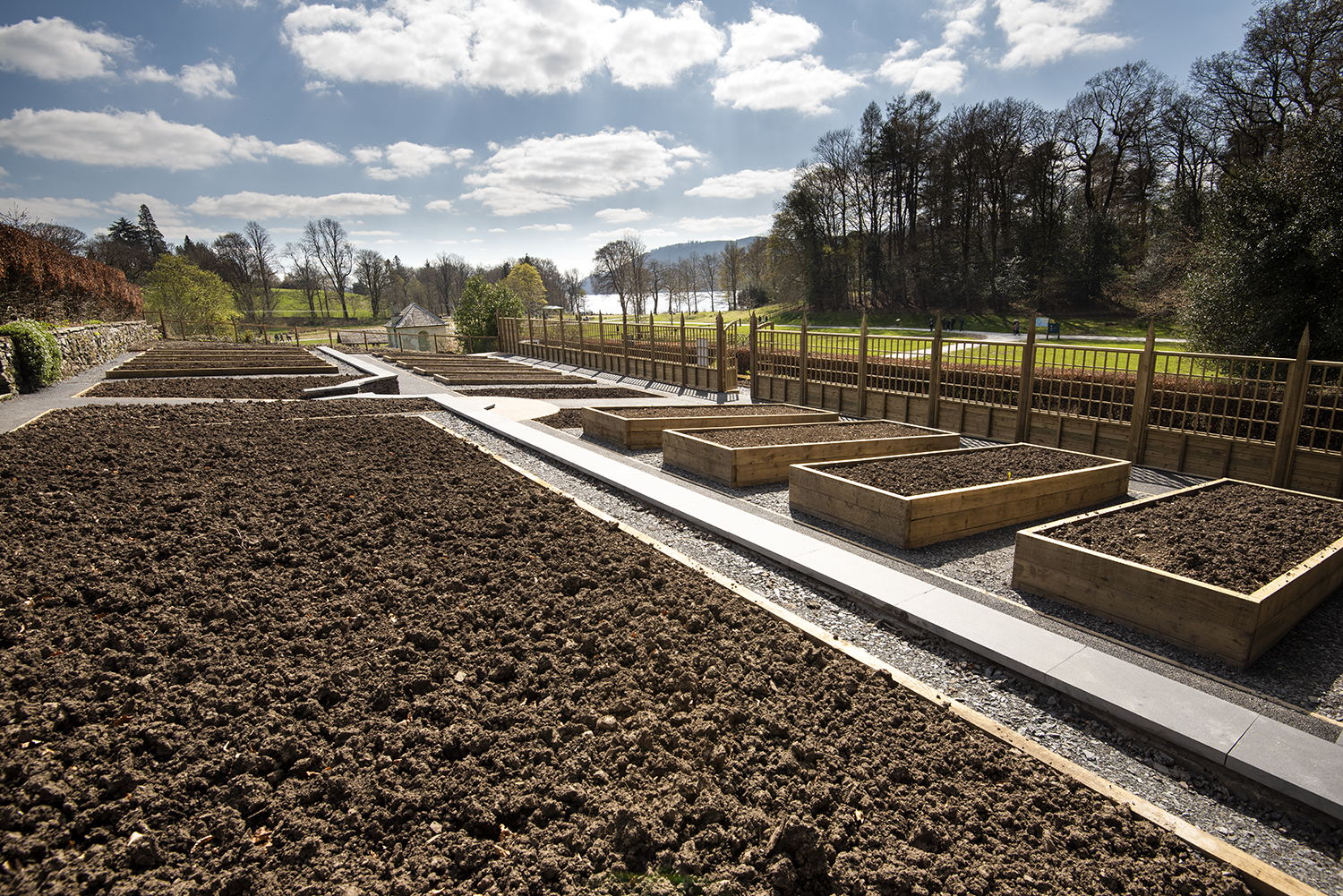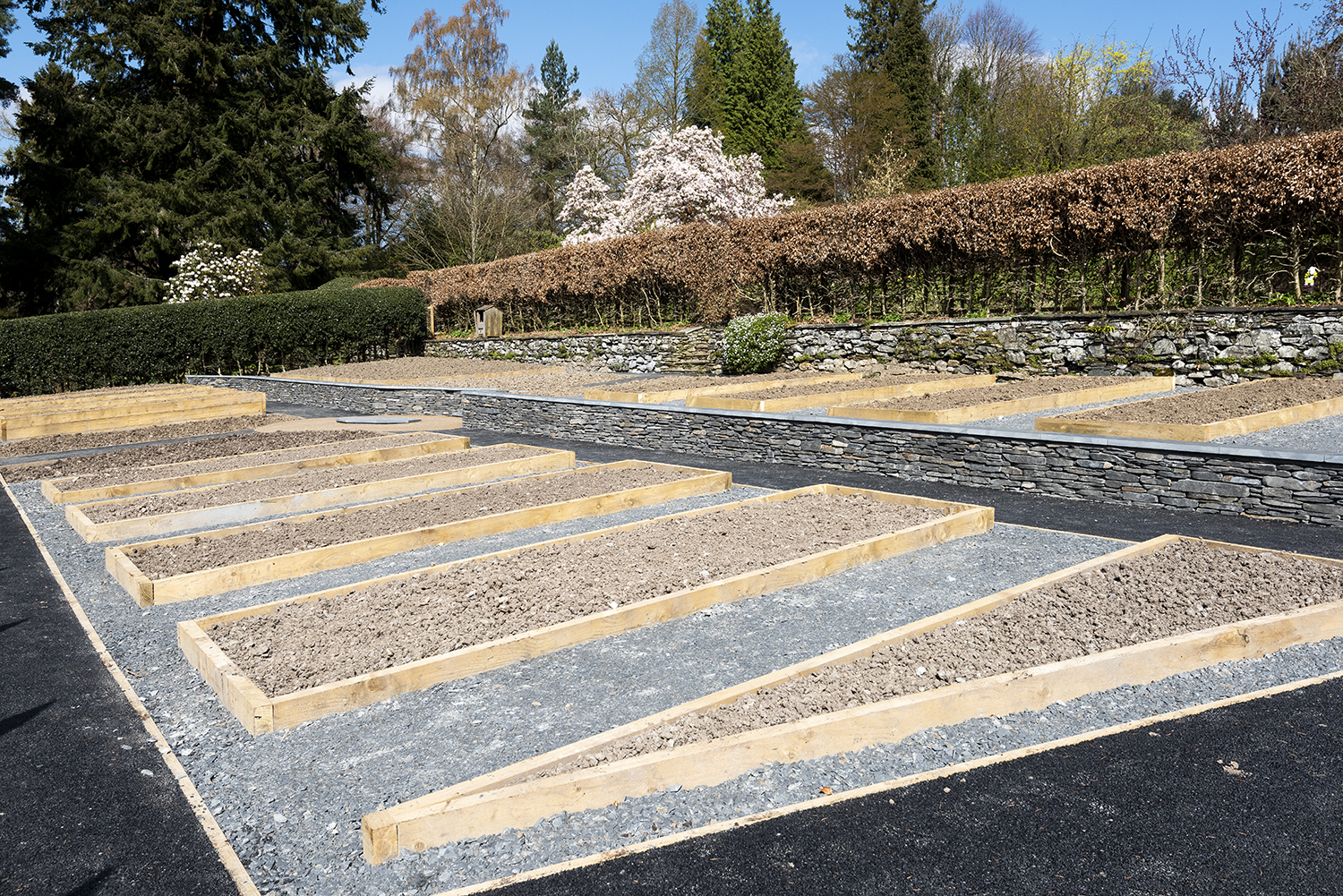 Central to the project was the building of a new garden, modernising but respecting this area of the gardens, so…..
The big build
Contractors arrived on site in late January 2019 to build and landscape the garden. 
200 tonnes of soil were removed to re-level the site
All good topsoil kept to one side – to be used later
Levels and beds planned
Raised beds built
Pathways planned and formed
Retaining wall and coping installed
Stock proof fencing installed
New ornamental fence and gates placed and installed
New topsoil imported and added in
New pathways installed to access the garden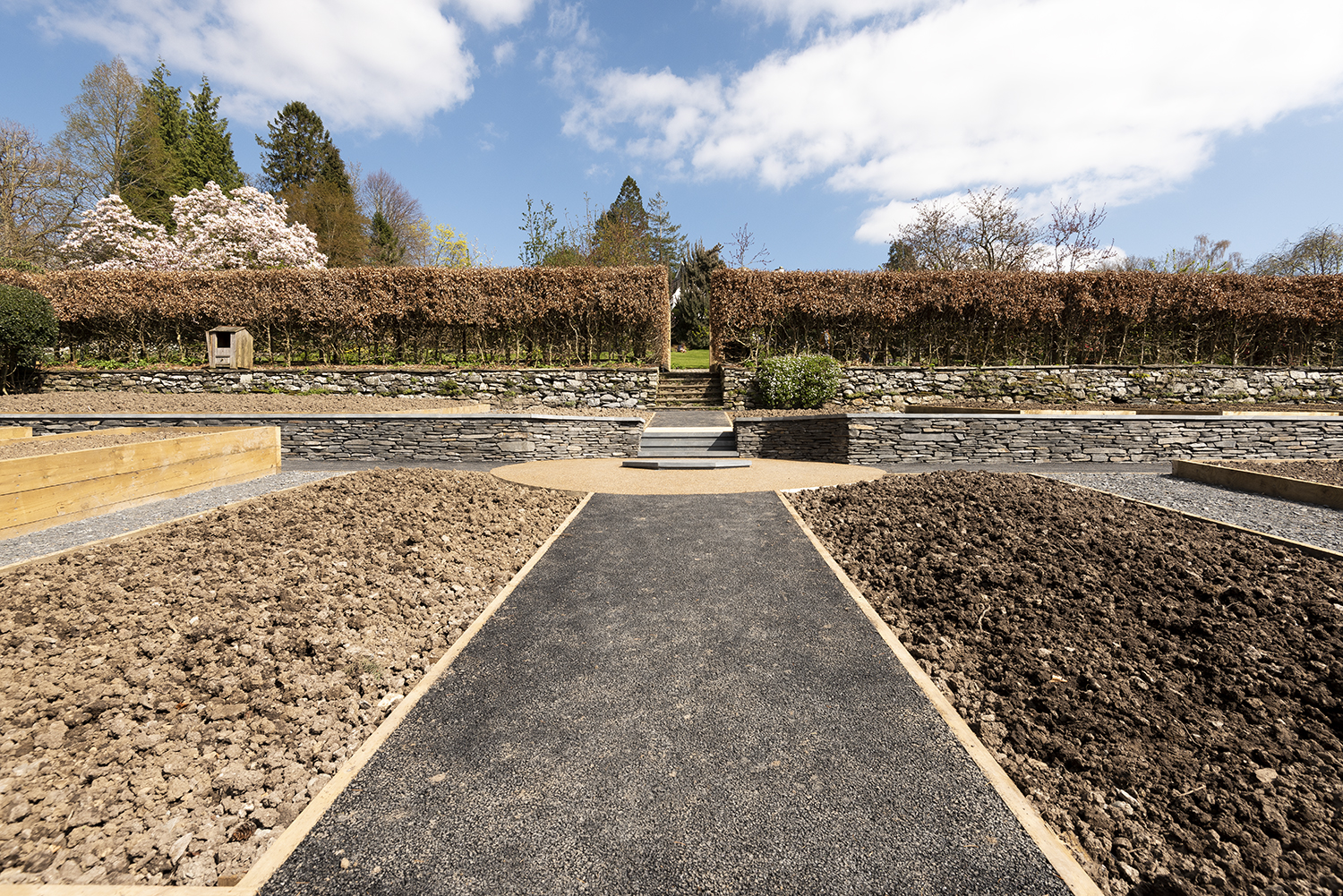 Despite some poor weather, all was done by late March. Leaving us with a fantastic blank canvas, structurally sound amazing space to grow some food!
April has given us, the gardening team, good weather, allowing us to start work on the soil in preparation of planting. The dry spell has helped and with the addition of organic matter and fertiliser, we'll be ready to plant soon!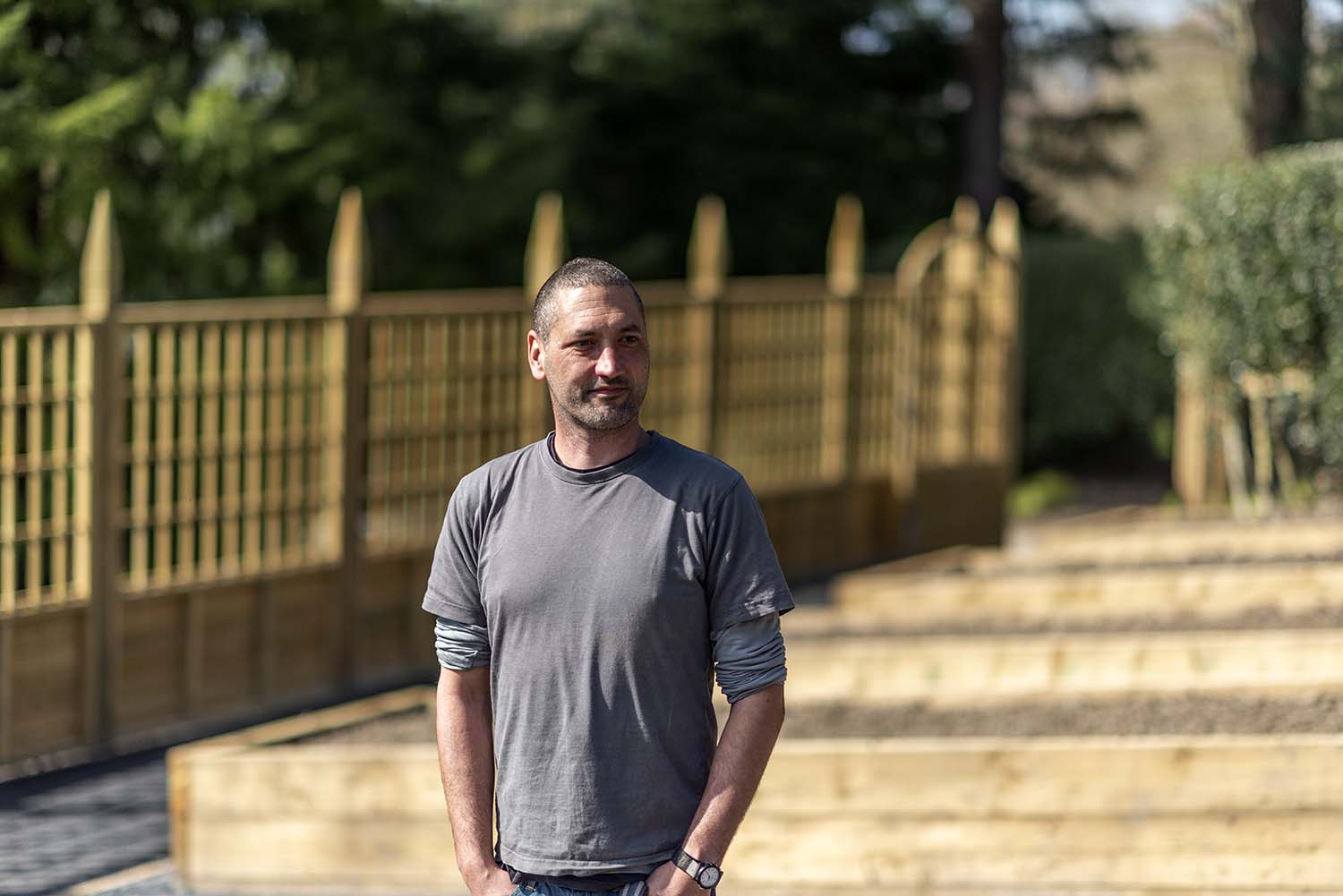 Next steps
Start seed sowing in the greenhouse and polytunnel
Apply organic matter – lots of it!
Plant onions and potatoes
Get herbs, fruit bushes, and cut flowers
Look at numerous possibilities to involve a range of volunteers to develop skills, learn and assist in the garden.