Gaddum Gallery: Re-emerging: Shape and Form
Date: 4 Mar - 29 May 2022
Price: Free
Start: Friday 4 March 2022
An exhibition of sculpture and related work by members of the Cumbria Sculptors Group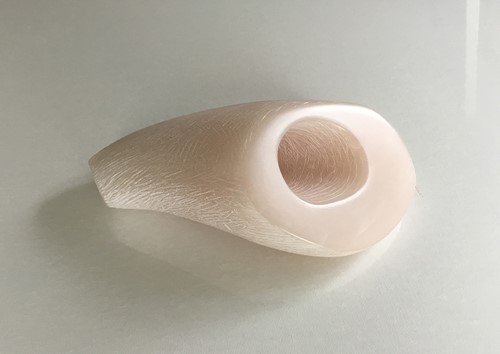 This group exhibition of contemporary figurative and abstract sculpture by sculptors living and working in Cumbria showcases a diverse range of work executed in different media including ceramics, wood, stone, metal, plaster, and natural fibres. Some pieces are small-scale, others large and many use applied or painted decoration and textural contrasts to enhance the sculptural forms and surfaces. The subject matter and sources of inspiration are varied and the work thought-provoking.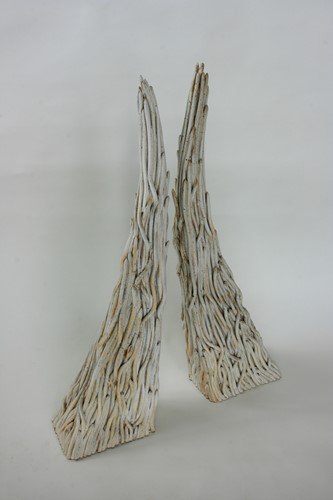 Gordon Baddeley sculpts weathered wood to produce abstracted forms with animal or bird characteristics.
Andy Caple re-fashions rusted old metal objects into new contemporary sculpture whilst respecting the material's historic past.
Ruth Charlton creates fine detailed miniature human portraits in porcelain/white stoneware and more abstract figures in terracotta.
Brigid Edge makes life-sized mixed media abstract work based on natural phenomena or accidental human poses.
Seamus Hanna creates abstract sculpture in a range of materials exploring the interplay between form, space, tension, and balance.
Pamela Lupton fashions heads and figures in a range of media influenced by the natural world, classical sculpture, and Greek and Roman myths.
Bob Park's large sculptural slabbed and extruded ceramic forms and castles are often inspired by the local landscape.
Deborah Robinson hand-builds ceramic human characters and animal forms based on local history and life from Morecambe Bay and the Lake District.
Kathryn Stevens' sculptural ceramics are influenced by the natural and industrial landscape of the Furness peninsula and incorporate local raw materials.
The Cumbria Sculptors Group, established in 1998, is a focal point for sculptors (professional artists or beginners) living and working in Cumbria. This network provides mutual support and shares knowledge and expertise and endeavours to increase awareness of sculpture. Indoor and outdoor group exhibitions are held at various venues and the website  (www.cumbriasculptors.com) and related social media platforms are used to promote the work and activities of the group to a wider audience.