Gaddum Gallery: Green Door at the Gaddum Gallery
Date: 17 Jun - 4 Sep 2022
Price: Free
Start: Friday 17th June 2022 - Sunday 4th September 2022
This open exhibition showcases the work of over 30 artists from Green Door in the light and airy Gaddum Gallery at Brockhole, overlooking Lake Windermere. It is the largest single exhibition by Green Door Artists in 2022.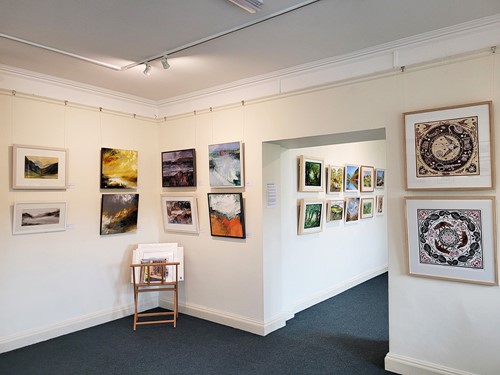 The wide-ranging artwork includes painting, sculpture, ceramics, prints, textiles, and clocks. Whilst the sources of inspiration are varied, many of the pieces reflect the artists's interests and explorations of landscape and the environment. This diverse range of both representational and abstract works, together with  numerous unframed two-dimensional pieces in browsers are all available for sale.
The artists exhibiting here include: Mike Barlow, Jacqui Bassett, Averyl Bradbook, Alan Calvert, Sharon Cash, Julie Connolly, Martin Connolly, John Davenport, Rachel eaves, Joyce Eldred, Robert Finch, Eileen Gledhill, Ray Green, Heather Hanna, Seamus Hanna, Sam Harrison, Clara Heston, Judith Horsley, Helen Johnson, Jess Levine, Delcia McNeil, Anne MacKinnon, Marjorie Park, Fiona Reeves, Sue Rowland, Roger Salmon, Elizabeth Shorrock, Gilli Slater, Caroline Stow, Elizabeth Tracey, Cherrie Trelogan, Geraldine Walkington and Frances Winder.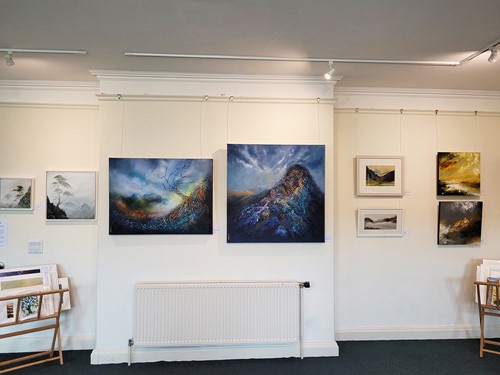 Details of each artist can be found on the Green Door's website, and also on their Facebook and Instagram pages.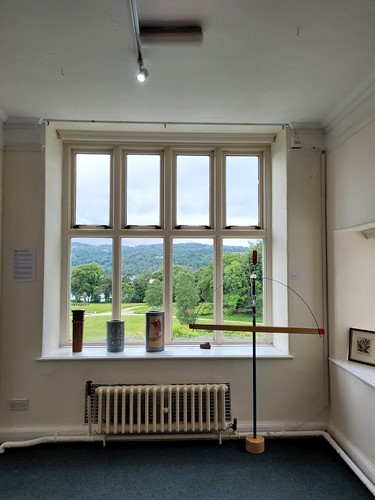 Green Door is a not-for-profit artists cooperative and is committed to bringing together artists for exhibitions, art trails and other events. Its key aim is to make contemporary art accessible to local residents and visitors to the area. As a self managed artists cooperative, with well over 100 members, Green Door welcomes new applications for membership.