The Brockhole Halloween Experience
Date: 20-31 October 2022
Price: Child £25, Adult £15
Start: 20th October, 10am
Halloween Experience Oct 20 - 31, 2022
*Tickets on sale Sept 5 at 10am* Don't miss out!

Halloween spookiness will descend on Brockhole this October with more monsters, more activities and more fun than ever before. 
We're planning a few changes to ticketing this year. Keep reading to discover how we're making it the best Halloween Experience the Lake District has ever seen!
Remember, the only thing you should be truly scared of is missing out...
*Please note that parking at Brockhole between Oct 20 and Oct 31 is for customers that have pre-booked only.*
The Pumpkin Passport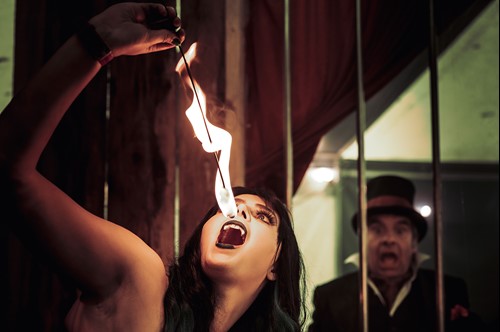 *FREE Pumpkin and Zombie Cakes on Halloween*
The hottest passport in the region, that gets you into more places than a normal passport, is the Brockhole Pumpkin Passport. 
New for 2022 we have scary and fun family activities on site this year, so bigger and better than ever, and with a Pumpkin Passport you can take part in as many activities as you can, as often as you want, in a single day. We open at 10am and close at 6pm depending on witch' day you book (11am - 8:00pm on Halloween Night) – so you can have up to 8 hours of ghoulish fun. 

We recommend you leave at least 5 hours to get the maximum thrills and chills from your Brockhole Halloween Experience, and popular activities are likely to have queues so choose you activities and timings wisely.  
Your Pumpkin Passport is valid for 1 day only.

This fabulous event has sold out for the last 3 years so book early to avoid disappointment and also to take advantage of our discounted prices for those who book in advance.

*Note* - This year there are no passport time slots. Each Pumpkin Passport is valid for a specific day, anytime from 10am onwards.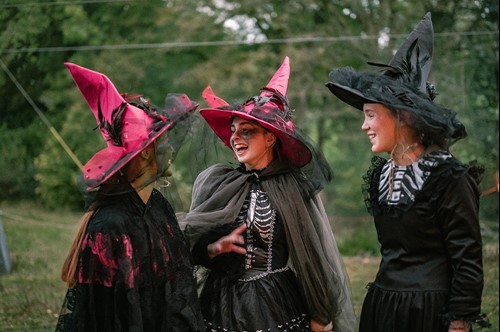 Examples of activities will include (TBC): 
The Haunted Forest

 

The Giant Pumpkin Trail

 

Professor Pumpernickels 

Superdooper

 Mad Science Show

 

Halloween Arts and "

Witch" crafts

 

Woodland Faerie Trail

 

Ghost Storytelling

Pumpkin Photo Booth

 

Giant Spiders Web

 

Tent of Terror

 

Witches Brew and Goblin Cake

 

Day of the Dead Drumming and dance Workshops 

 

Day of the Dead Mask and Lantern Making

 




Mini Tractor Pumpkin Farmer (6yrs & under)

 

Zombie Archery (7yrs +) 

 

Spider Laser Clay (7yrs +)

 

Krazi

 Karts (7yrs +)

 

Brave The Cave (5yrs +)

 

Halloween Magic Show

Witches Coven

Zombie Maze

FREE PUMPKIN to take home

 with every child passport
Adult supervision: 
Everybody 3yrs and over must have a passport to enter any Halloween activity area including supervising children who are participating in Halloween activities. Children aged 2 years and under get free entry but we do remind people that some of our activities may be too scary!

Children under 11yrs with a passport must be accompanied on all activities by an adult with a valid adult pumpkin passport (wrist band). 
Children 11 – 15yrs with a passport (wrist band) must have an adult supervisor present on the Brockhole site at all times (but not necessarily in the activity areas) and adults do not need a passport if they are not entering the activity areas or participating in the activities. 
You do not need a passport just to be on-site.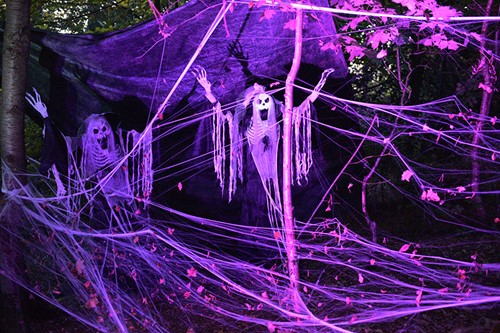 Pumpkin Passport Prices 
Child Passport (Under 18yrs) 
Thu 20 - Fri 21 Oct - £25
Sat 22 - Fri 28 Oct - £27
Sat29 - Mon 31 Oct - £29
Adult Passport (Over 18yrs)
Thu 20 - Fri 21 Oct - £15
Sat 22 - Fri 28 Oct - £17
Sat29 - Mon 31 Oct - £19
Children 2yrs old and under go free
Mon 31, tickets include a FREE pumpkin to take home for every passport holder, a cake and we're open later into the evening.
The Skeletons Parade!
A "Day of the Dead" Celebration 
At 6 pm every day, as the sun sets, there will be a "Day of the Dead" celebration procession with drummers and lanterns around the grounds to welcome back our ancestors for All Hallows Eve. Join us in dressing up and dancing with the dead around the grounds until darkness falls. Do the Day of The Dead drumming and dance workshop during the day to ensure you have all your best ghoulish groves ready for the parade.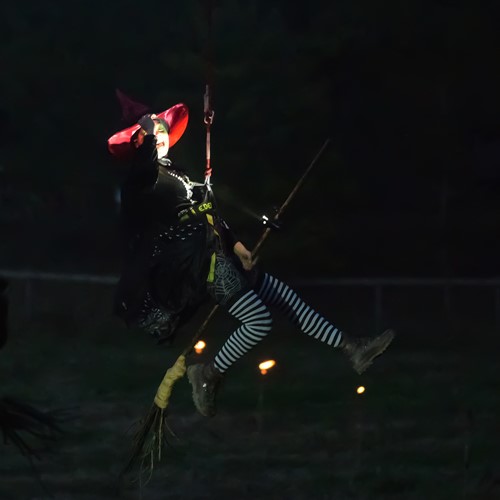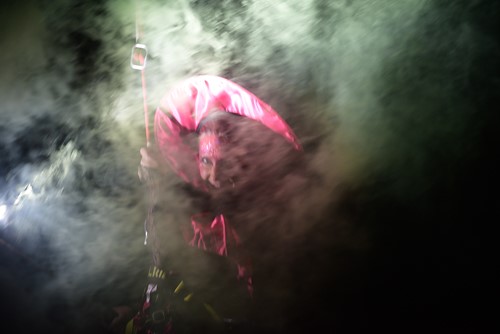 Booking your Pumpkin Passports

Please book your Pumpkin Passport online in advance. Numbers are limited and there is no guarantee there will be any available on the day.
All activities are available to those who have Pumpkin Passport wristbands, please be aware of age restrictions.
Only Pumpkin Passport holders will be allowed into any of our activities, there are no Handholder badges this year and no spectators will be allowed into any of the activity areas. Children under 10yrs must be accompanied by an adult with a valid Pumpkin Passport. We have to be very strict on the numbers allowed into each area.
Collecting your Pumpkin Passports and booking activities when you arrive
You can pick up your pre-booked Pumpkin Passport on the day only from Reception in Brockhole House, or on the day from the designated Passport Pick Up Point open outside Brockhole House from 9am each day.
We've made a few changes this year
Please note we have changed the ticketing this year to simplify things. Our tickets are now Adult and Children tickets which allow you access to all of the activities (age permitting) as many times as you want throughout the day. As with 2021, there are no Handholder badges or spectators allowed in the activity zones this year.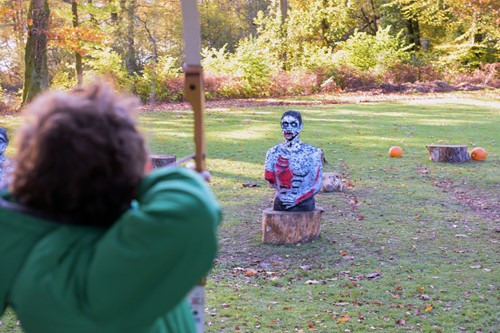 A little bit of extra info
We have a few tips to make your Halloween Experience at Brockhole the best it can be:
Dogs 
Well behaved friendly dogs are allowed on site as well as the main Café, terrace and shop, however they are not allowed into any of the activity areas including the Haunted Forest. 
Activities and Parking
Between the 20th and 31st October, Brockhole will be completely taken over by ghouls, ghosts and skeletons for the annual Brockhole Halloween Spooktacular - and the only activities available (apart from Tree Top Trek and Nets) will be those that form part of The Pumpkin Passport.
The free Adventure Playground will still be open to all, as will the cafés and restaurant.
Whilst we cannot guarantee parking being available, priority will be given to those who have booked a Pumpkin Passport and it is very likely there will be no other spaces available after 11.00am.
Eat & Drink
All of Brockhole's usual food and drink outlets will be open, including our fantastic outdoor BBQ and scary Fish & Chip van.
Our main café is open as normal with a large outdoor terrace (with heaters) and seating inside, please be aware our cafe is run on a first come first served basis and is likely to be full around lunchtime.
If you want something a bit more special and to guarantee a table with a view, why not book online for Lunch or Afternoon Tea in The Gaddum restaurant where the food and view are amazing.
You will need to book for The Gaddum in advance, no dogs are allowed.
Queues
It is very likely that there will be some queues for each activity. Please respect social distancing and be kind and patient with our team and each other.
Be Prepared
Torches - If your session is likely to finish after dark please bring torches
Clothes & Footwear - Most activities are outside so please dress warmly and bring outdoor footwear suitable for a wet woodland trail
Waterproofs - If it is raining you will need waterproofs and/or umbrellas
Weather/Refunds
Bad Weather - all activities will run even in the rain – only thunder and lighting and severe storms will stop us! As we say in the Lake District, there's no such things as bad weather, only the wrong clothes.
No refunds within 7 days (7 x 24 hours of your booked time slot) – unless cancellation of the event is made by Brockhole, or due to further COVID restrictions.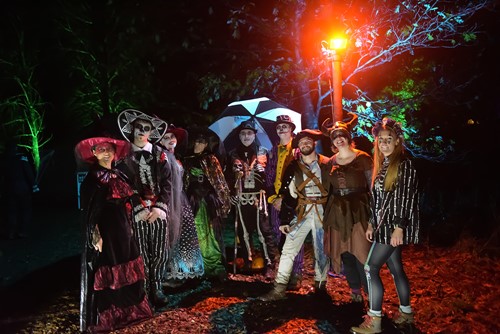 %MCEPASTEBIN%