Explore and Restore Nature Days
Be part of our exciting new project; restoring habitats, protecting nature and discovering wildlife.
Set on the shores of lake Windermere, we have 30 acres of stunning grounds and gardens. These include important habitats such as ponds, ancient woodland and wildflower meadows. 
Through the Green Recovery Challenge Fund we are offering subsidised educational visits for a limited period:
These sessions are designed to be inclusive, hands on, curriculum-focussed and most of all, lots of fun! Delivered by our Learning and Engagement Team, who are nature enthusiasts with plenty of experience teaching in an outdoor environment. 
subsidised rates, with travel bursary of up to £150
available only until March 2023
for schools meeting our project criteria
What happens on an 'Explore and Restore Nature Day'?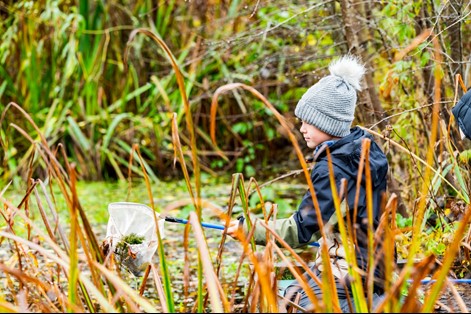 Pre-visit:
We provide a virtual lesson for your class, including an introduction to Brockhole, its habitats, and a Q&A about your trip
We will discuss and create tailor-made lessons to your requirements and needs
We will provide an info pack with kit list, health and safety info, detailed programed, parking and payment details.
On the day :
Your group will have two tutored, nature-based learning sessions

one in the morning and one in the afternoon, 

with an hour lunch break where your group can make use of the playpark and visitor centre. 

Content of session is seasonally dependent. One activity will focus on habitat investigations with identification skills, eg. insect sweeping

 or pond dipping, the other activity will focus on conserving wildlife.

 



We will have a plenary session with reflections and suggestions for follow-on activities and

action you can take 

to

 help further nature recovery

.
Post visit :
Once you're back in the routine of school life, we will reach out for a follow-up discussion and provide materials for extension activities.
Do we qualify?
For this project we are prioritising schools and groups serving communities in the North West of England that due to social, economic and cultural factors are less likely to connect with nature and engage with nature conservation. To find out if you meet the criteria for this please contact us.  
For more information

please contact Brockhole Learning Team
(please reference 'Explore & Restore')
email : Brockholelearning@lakedistrict.gov.uk   

phone

: 015394 40275 
Make it more than just a day trip...
Make your experience last a little longer, and extend it to a 2-day visit (or more).We've teamed up with the Kepplewray Centre who can provide fully catered overnight accommodation and accessible, adventurous outdoor activities.  
Please speak with the Kepplewray Centre for more info and their residential prices (further subsidies can be obtained through their 'Participation Inclusion Fund' if you meet the criteria) www.kepplewray.org.uk stay@kepplewray.org.uk   01229 716936
Prices
Travel will need to be arranged by your group leader, but we can provide travel subsidies of up to £150. Brockhole activities are subsidised and cost £5 per child, with a minimum change of £150 per visit. 
Meet your activity leaders!
Oli and Victoria are the new Habitat Conservation and Engagement Officers overseeing our 'Green Recovery' project. Both have completed their degrees within the environmental sector; Oli having completed his BSc (Hons) in Environmental Science, whilst Victoria completed her BSc (Hons) in Wildlife Conservation.
Oli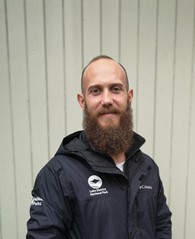 Oli has experience in gardening, arboriculture and Estate Management here in the UK. He has also worked internationally as Team Leader and Conservation Coordinator in places such as Nepal and Thailand on sustainable development programs. Oli is interested in the interface between people and nature, and how we can rewild ourselves through meaningful interactions with the great outdoors.
Victoria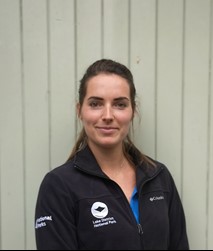 Victoria has undertaken species specific conservation in South Africa, Thailand and Greece and also has experience working on farmland both in the UK and New Zealand. She is an advocate for the power of education and is most interested in conflict resolution and engaging the next generation in conserving nature.
For more information please contact Brockhole Learning Team
(please reference 'Explore & Restore' when contacting us) 
email : Brockholelearning@lakedistrict.gov.uk
phone : 015394 40275