Event Ended
Try NEW Crazi Bugz!
Date: 1-30 April 2019
Crazi Bugz
The latest all-electric off-road driving experience!
New for 2019, we are delighted to introduce Crazi Bugz, an electric off-road driving experience like no other.
Set in the beautiful grounds of Brockhole on Windermere, on a specially designed environmentally friendly track, this all-electric off-road experience is the perfect test of skill and coordination, whilst providing great fun and a sense of freedom.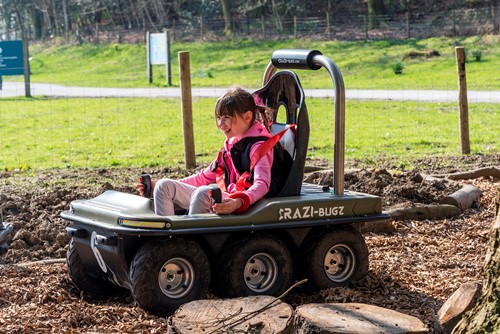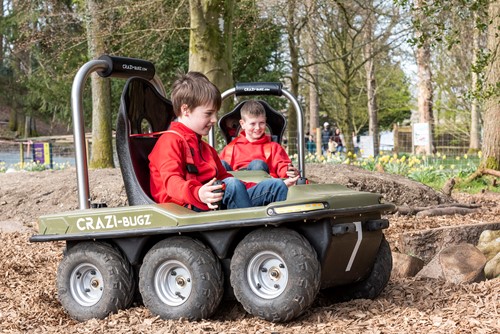 A first in the South Lakes, these mini, six-wheeled, all electric buggies will let you whiz around our unique track, giving you a taste of driving in the Lakeland Fells.
Suitable for ages 6-16yrs (or smaller adults).