Event Ended
Print your own Christmas Cards and Gift Tags - 16 Dec
Date: 16 December 2017
Price: £5 in advance/£6 on the day
Make some very special cards and gift tags in this workshop with Ellie Chaney. Design your own Christmas stamps, and then print these to create your own designs!
A fun workshop for families. Please note, prints can take some time to dry so you may need to plan to collect them later in the day, or lay them flat in your car. Sessions at 11am, 12.15pm, 1.30pm and 2.45pm.
Suitable for ages 4 + (children must be accompanied by an adult).
Read more about Ellie and the inspirations for her work on her website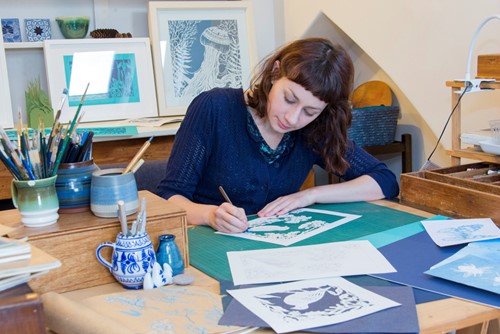 Local artist Ellie Chaney at work