Event Ended
Halloween Spooktacular
Date: 19-31 October 2019
Price: Full Passport £25, Mini Passport £13, Hand holder badge £7
Start: 19th October, 11am
Halloween Spooktacular at Brockhole on Windermere! 
This October Brockhole is being taken over by monsters, ghouls and ghosts and you're invited to join them!
This year we've had our cauldron out and cooked up the biggest and best Lake District Halloween Spooktacular that Brockhole has ever seen. 
The only thing you should be truly scared of is missing out...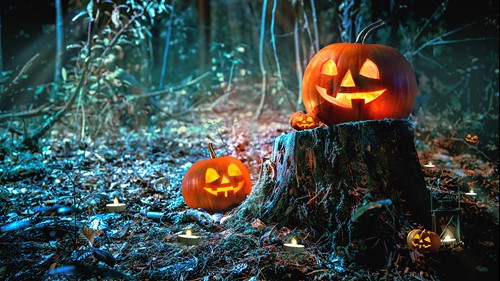 The Pumpkin Passport
A Pumpkin Passport allows entry into 13! (unlucky for some) Spooktacular Halloween activities, making it the perfect way to celebrate Halloween this year! 
For ages 7+ it allows you access to all of the following activities:
The Haunted Forest
The Pumpkin Patch Photo booth
The Spiders Web
Zombie Archery (20 mins)
Brave the Cave (20 mins)
Scary Crazi Bugz (20 mins)
Graveyard Golf
The Wicca Workshop of Witch-crafts (making masks, monsters and petrifying paper pumpkins) (20 mins)
Ghost Stories
The Pumpkin Trail
Gruesome Games
Halloween Cake and Witches Brew
Lucky 13 - this activity can change daily - take a lucky dip!
How much can I save if I book my Pumpkin Passport now?
Save yourself almost £15 by buying a Pumpkin Passport. Pumpkin Passports can be purchased online or on the day of your visit from the Information Desk in the Visitor Centre.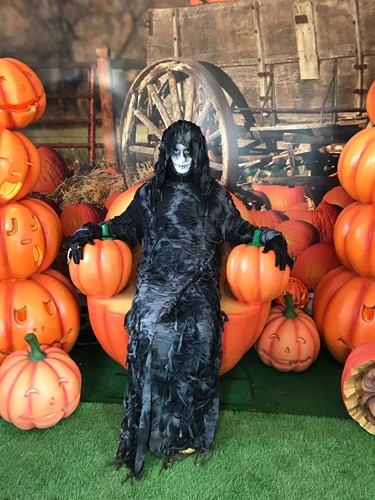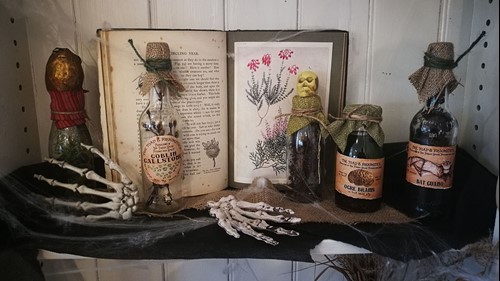 Please be advised our Visitor Centre gets busy on the day so we advise booking online to avoid disappointment!
All you need to do is book entry for one particular day between 19-31 October and your passport will be valid from 11am to 6pm on that day – then it turns back into a pumpkin. On Halloween (31st Oct) activities close at 8pm... visit the Haunted Forest after dark, if you dare!
£25 for a Pumpkin Passport
£13 for Mini Pumpkin Passport (limited activities)
Mini Pumpkin Passport
A Mini Pumpkin Passport ideal for ages 4 - 7 and allows entry into all of the above except the Zombie Archery, Brave The Cave and Scary Crazi Bugz - there is also a specially seasonal themed soft play area for under 5's. Add to this a huge free adventure playground, flying witches on zip wires, a great café and restaurant and 30 acres of stunning grounds and there is surely only one place to be this Halloween. Children aged 4 - 7 buying the Mini Passport must be accompanied by a supervising adult either with a Mini Passport or 'Hand Holder' Badge.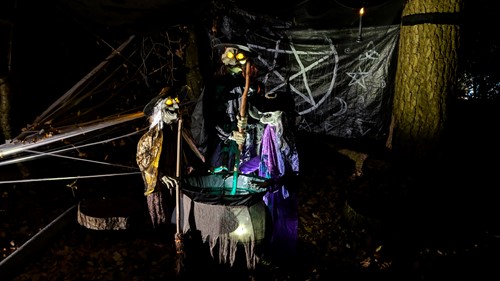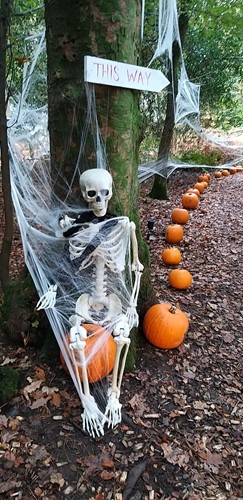 The 'Hand Holder' Badge
If you want to accompany your child through their Halloween Spooktacular, you can buy our Hand Holder Badge for just £7. This will allow you entry into all of the activities that your child has a Pumpkin Passport for (either a full or a mini passport) as an observer or a literal hand holder, see below for details:
You must be over 18+ to purchase a Hand Holder Badge and be responsible for a child with either a full or mini Pumpkin Passport (a maximum of 2 adult Hand Holder Badges per child). You will be allowed entry with your child into The Haunted Forest, The Gruesome Gamekeeper's Cottage, The Pumpkin Patch Photobooth, The Pumpkin Trail, Ghost Stories, The Wicca Workshop of Witch-crafts, Graveyard Golf, The Spiders Web and Gruesome Games.
You will be allowed to observe but not participate in: Zombie Archery, Scary Crazi Bugz, Brave The Cave, Graveyard Golf Book online at the same time as a full or mini passport/s and collect your badge on the day along with the passport/s.
Hand Holder Badges must be worn at all times whilst taking part in the Halloween Experience.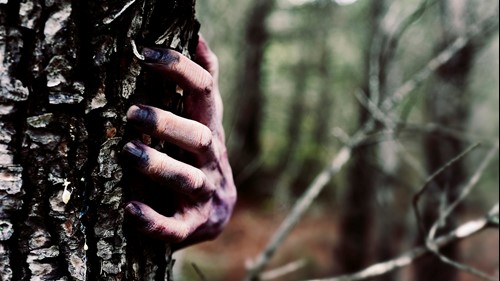 A little bit of extra info
We have a few tips to make your Halloween Experience at Brockhole the best it can be:
Book your passports in advance - the earlier you book, the more you save and we only have a limited number of passports available each day.
Passport holders will get priority on all of our activities over visitors paying on the day.
Bring a torch, particularly if you are joining us into the afternoon and early evening (we will also be selling torches in the shop).
Be prepared for the weather and dress appropriately (scary fancy dress more than welcome of course!).
Plan your trip in advance - you can arrive at Brockhole by car, boat, and bus so there's plenty of options to choose from
Activities open at 11am, last entry is at 5.30pm with all activities closing at 6pm. On Halloween, 31st Oct only, last entry is at 7.30pm with activities closing at 8pm.
Scared of missing out? Book your passport today!
Please note: If you don't wish to purchase a full passport, each individual activity can be booked separately on the day, but this will be subject to availability and you will not benefit from the passport discount or priority queuing. Individual activities cannot be booked in advance.