Event Ended
Go Wild Creative
Date: 22 Jul - 30 Aug 2019
Price: £8 Pre-booking required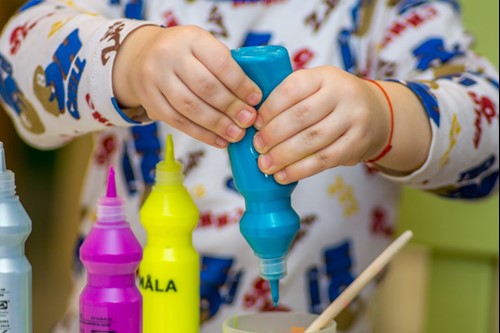 Enjoy some imaginative creativity and a spot of messiness in our exciting art and crafts sessions; including printmaking, sculpture, felt creations and more! Take home your own beautiful artwork and crafty creations inspired by nature.
3:00pm - 4:30pm every weekday over the summer holidays.
Suitable for ages 6-12 years (must be accompanied by an adult).
Mondays: Felt Creations
Sew, stick and decorate to make some beautiful colourful felt creations!
Tuesdays: Printmaking
Learn the exciting art of printmaking and create your own impressive artwork using printing ink and lots of fun techniques!
Wednesdays: Nature Art
Explore the beauty of natural materials, and make your own magnificent creations using nature found in Brockhole's grounds.
Thursdays: Sculpture Club
With a load of exciting materials and a good dash of imagination you can learn how to make weird and wonderful 3d sculptures in our sculpture club!
Fridays: Bug Hotel
Build and decorate a colourful, beautiful home for the precious insects in your garden.
Book your place using the book now button on this page or at our info desk.