Event Ended
Go Wild Children's Activities
Date: 17 Jul - 5 Sep 2021
Price: Weekday sessions £10 per child (adults go free but must supervise their children). Weekend Drop in Crafts £3 per child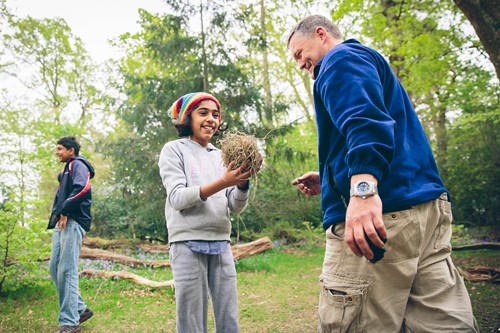 Summer 2021 Go Wild!
Calling all nature lovers! Join us this summer for our fun and fascinating Go Wild family activities. Unleash your inner explorer, creative genius or wildlife whizz in our hands-on, nature-focused activity sessions!
Weekday Go Wild Sessions
Discover the natural world through a combination of art & craft, adventure, games, and exciting tutor-led activities. Every weekday is different! Pre booking essential. All sessions start at the Go Wild Tipi.
Every week day 11am-12.30pm and 2pm – 3.30pm
£10 per child. Ages 6 - 12 years (Adults go free but must supervise their children)
Minibeast Mondays
Make a brilliant Bug Hotel! Design, build and decorate a colourful, beautiful home for the precious insects in your garden.
Tree-mendous Tuesdays
Immerse yourselves in the wonders of our Brockhole woodland through a host of amazing activities amongst the trees.
Wildlife Wednesdays
Perfect for eagle eyed nature spotters – discover Brockhole's hidden wildlife and enjoy some fascinating habitat and creature focused activities.
Thoughtful Thursdays
Enjoy some calm creativity in these mindful-making art and craft sessions.
Foodie Fridays
Join us in our flourishing Kitchen Garden and explore plants, planting, growing and food through a range of fun activities.
Saturday and Sunday Drop in Art & Craft
At the weekends we'll be getting creative with some Drop-in Art & crafts in our Go Wild tipi.
Drop-in: 11am-12.30pm and 1.30pm-3pm.
£3 per child. Ages 3 years+
No pre-booking needed.