Event Ended
Creative Christmas Workshops for adults 1-19 December
Date: 1-19 December 2018
Price: Classes £18 / Short Courses £60 / Full Day Workshops £55
Start: December 4 - 19
Join us at Brockhole on Windermere – a 19th century Arts and Crafts movement house amid the stunning landscape of the Lake District, and be inspired to make and create in our varied programme of Artist – led Art & Crafts workshops throughout November and December. These creative sessions are ideal for beginner – intermediate level or those looking to try their hand at something new, with workshops including printmaking, textiles and festive themed crafts. Workshops are offered as 2-hour one-off classes, 3 part short courses or full day workshops. 
Book Now: 015394 46601
Mixed Media Landscape Collage Class
Tues 4th 10am – 12
Sat 8th 10am -12
Wed 12th 2-4pm
Experiment with a variety of mixed media and collage techniques to create exciting colourful landscape art. just £18 per person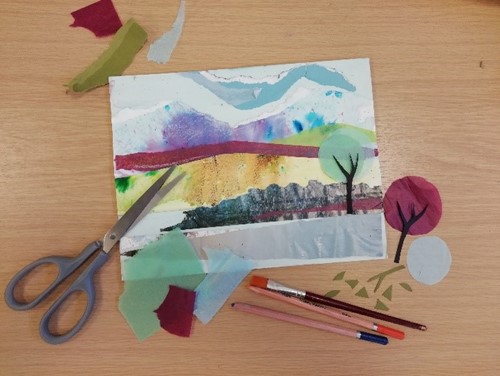 Christmas Decorations Class
Wed 5th 10-12 & 2-4pm
Sun 9th 2-4pm
Tues 11th 10am -12
Fri 14th 10-12 & 2-4pm
Tues 18th 10am-12
Wed 19th 2-4pm
Get into the festive spirit in our creative workshops this December where we will be making all sorts of charming handmade decorations with a range of lovely materials.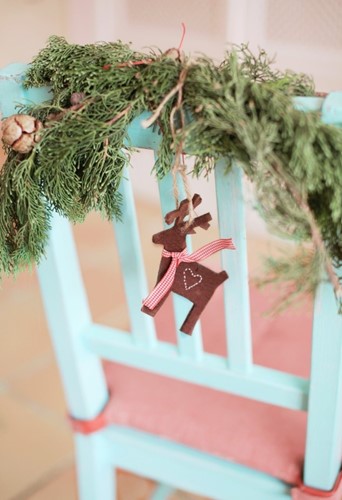 Festive Drawing and Printmaking short course
Tues 4th, Tues 11th, Tues 18th 2-4.30pm
Learn how to make handmade gift tags, wrapping paper or a lovely festive image to frame for someone special using a combination of drawing and printmaking techniques. Just £60 per person.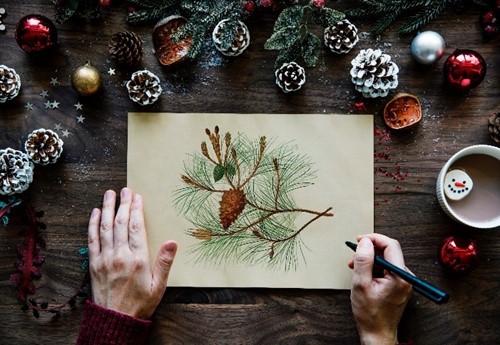 Real Christmas Wreath full 1 day workshop
Sat 1st Dec 10-4pm
Mon 3rd 10-4pm
Mon 17th 10 – 4pm
Join us in making your own real Christmas Wreath with a variety of beautiful foliage grown here at Brockhole. Just £60 per person.