Art Gallery: Landscape and Language Lost and Found
Date: 13 Feb - 1 Mar 2020
Price: Free
A celebration to mark the 85th birthday of landscape charity Friends of the Lake District
(1934 – 2019)
Friends of the Lake District's Landscape and Language Lost and Found exhibition uses words a photographs to create a bridge spanning the life of the charity; reflecting echoes of 'lost' Lake District scenes and landscape-related words and terms from the past, with the 'new'; looking to the future through the eyes and creative ideas of children's language, to whom the spectacular Lake District National Park and Cumbrian landscapes we bequeath.
Images produced by photographers Rosamund and John MacFarlane. (Wordsworth House & Garden 2017 exhibition: The Word-Hoard, Love letters to our land: Images and language of landscape.)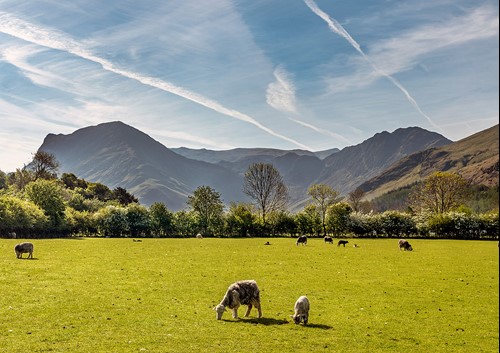 About Friends of the Lake District
In 2019 landscape conservation charity Friends of the Lake District celebrates its 85th birthday.
Friends of the Lake District was launched at a public rally in Fitz Park, Keswick in 1934 after growing recognition and awareness that the Lake District was a unique landscape deserving of the highest level of protection. During the 1930s and 1940s, Friends of the Lake District played a crucial role in the campaign for the Lake District to be designated as a national park.
Since then, the charity has continued, with the passionate support of its members:
To protect the Lake District and Cumbrian landscapes through campaigning, planning and policy work; sustaining the rich, diverse, living pattern of landscape, wildlife and culture that makes Cumbria such a unique place.
To engage and inspire people to become landscape caretakers and custodians of this remarkable place; actively encouraging people of all ages and backgrounds, both local and visitors, to experience and enjoy the county's amazing landscapes.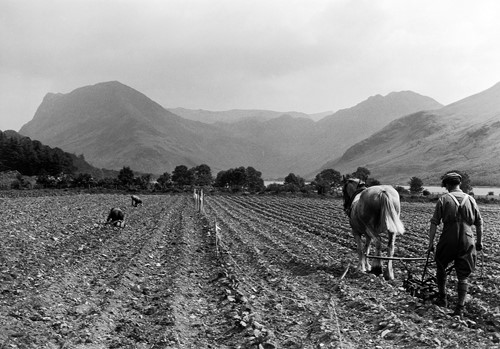 About Rosamund and John MacFarlane
Rosamund Macfarlane took up photography seriously over fifteen years ago after retiring from medical research work, while her husband, John, has developed his skills over the past decade.
They moved to Loweswater in the North-West Lake District in 2008, after he retired as physician and Professor of Respiratory Medicine at the University of Nottingham. Since then, they have continued their passion for photography, mountain walking, wildlife and travel, which form the basis of talks they have given to a wide range of societies.
In 2015, both had pictures 'highly commended' in the British Wildlife Photography Awards; John was awarded a second place in category in the Scottish Nature Photography Awards, and Rosamund was a finalist in the Wildlife Photographer of the Year, with her picture selected as one of the final 100 pictures out of over 42,000 entries from around the world.
They worked closely with the National Trust for the popular Word Hoard exhibition held at Wordsworth House in 2017 and provided all the photographs. They have contributed numerous images to Julian Cooper's multi artist exhibition "The Unpicturesque" held at the Heaton Cooper Gallery in Grasmere this year.