Event Ended
Art & Craft Workshops
Date: 20 May - 16 Jul 2021
Start: May 20
Creative Workshops for adults 
Welcome back to Brockhole and our new season of Art & Craft Workshops for 2021!
Our varied range of Creative Workshops are ideal for beginners or anyone with a love of making. 
Craft courses will run with new covid-safe measures in place and smaller class sizes; to keep you safe and allow for a relaxed and enjoyable experience, where you can let your creativity flow!

For all of our current workshop safety precautions please scroll to the bottom of this page.
All materials and equipment are provided for all of our creative workshops.
FREE Parking included!
Come and get creative with us!
'Crafternoon Tea' - A crafty treat to remember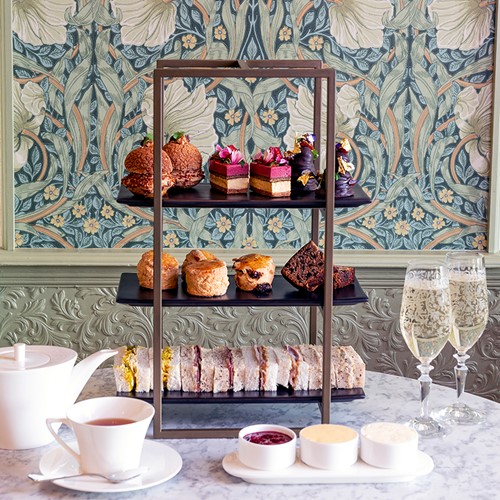 Treat yourself to the perfect day out - an exciting creative workshop and a delicious Afternoon Tea in our stunning Gaddum restaurant or as we like to call it 'Crafternoon Tea'. 
Just select 'Crafternoon Tea' when booking your craft course and call The Gaddum to reserve your table on the date of your choice.
And the cherry on top of the homemade cake?.. This deal gives you a special 10% discount on both the workshop and the afternoon tea.
*Please note The Gaddum is currently not open to the public on Mondays 
Choose your Art & Craft Workshop at Brockhole:
Discover Linocut Printmaking £28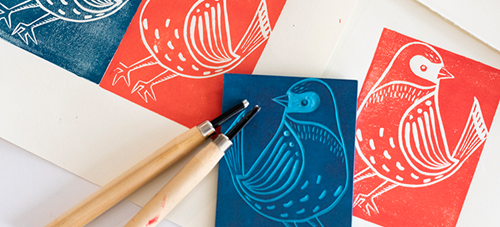 Explore the exciting art of linocut printmaking; learn how to design, carve and print from your own lino block with beautiful results.
Thursday 20th May  10am -1pm
Thursday 27th May  1.30pm-4.30pm
Friday 9th July         1pm-4pm     
Experiments in Printmaking £25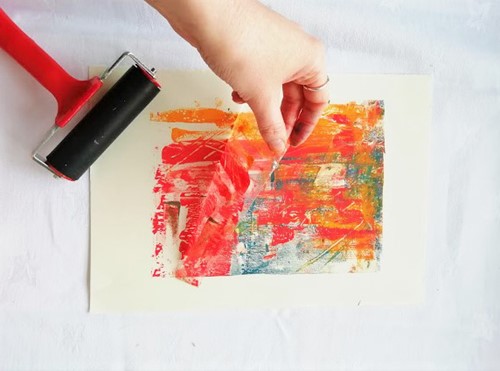 Try your hand at some fun and fascinating printmaking processes in this engaging experimental workshop – we will explore lithography and monoprinting to create some exciting one off prints!
Wednesday 9th June     10am-1pm  
Monday 28 June   1pm-4pm    
Glass Mosaic £25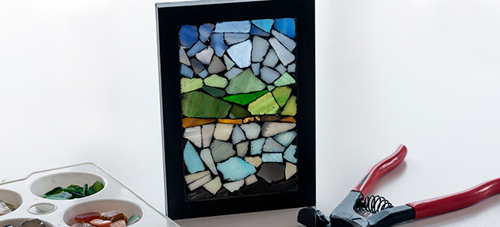 Learn how to use glass pieces and a mosaic technique to create a decorative glass panel with a stained glass window feel.
Friday 21st May      1.30pm- 4pm
Friday 25th June     1.30pm-4pm
Friday 16th July      1.30pm – 4pm 
Felt Flower Stems £20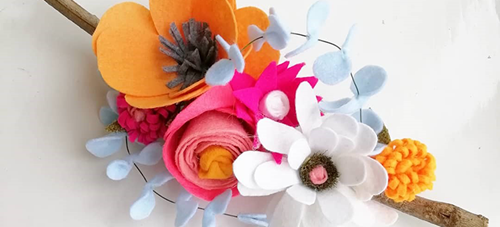 Create beautiful everlasting flowers with your own handmade felt versions.
Wednesday 26th May   10am-12pm
Wednesday 30th June   2.30pm-4.30pm  
Mosaic Creations £28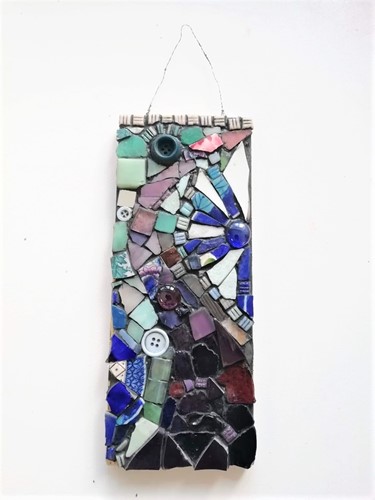 Choose between making a stunning mosaic panel decoration to hang in your home or a pair of coasters using traditional mosaic techniques.
Tuesday 15th June   1.30pm-4.30pm
Wednesday 7th July      10am– 1pm   
Felt Bird Sculpture £30
Create your own charming Felt Bird Sculpture using a combination of modelling techniques and felt craft. Sessions will include a 30 min lunch break included - please bring your own lunch.
Tuesday 22nd June    10am-2.30pm
Thursday 15th July    10am-2.30pm
CRAFT COURSES COVID-19 SAFETY MEASURES
Please adhere to our current measures to keep you and others safe:
Wear a face covering on arrival and when moving around the building. This can be removed once seated in the workshop.
Please bring your own apron if you wish to wear one and your own pencil to draw with if possible
Arrive at the classroom no sooner than 5 minutes before the start of the session.
Sanitise your hands on arrival and before/after touching equipment
Participants will be directed to their own separate desk and chair appropriately spaced from others.
Your tutor will have access to visors or face coverings and may ask you to recover your face at times during the workshop.
Windows will be open to increase ventilation so you may need to bring a warm layer.
Individual equipment sets will be given to participants as much as possible. If equipment must be shared it will be cleaned between users.
Food is not allowed in the classroom, for workshops that include a lunch break these will take place outside of the classroom.
Please exit the class promptly to ensure efficient cleaning can take place before the next session.

Maximum number of participants per workshop is 6 people. 

If you begin to show any signs of Covd-19 symptoms please do not attend the workshop, contact the Brockhole info team and you will be issued a refund.

If you cannot attend the workshop due to Covid-19 related issues please inform the Brockhole info team at least 48 hours before the workshop and you will be issued a refund.
For any further queries please contact course leader Rosie directly via email at rosie.meredith@lakedistrict.gov.uk
Cancellation Policy : Cancellations must be made at least 48 hours prior to start of the workshop for you to be entitled to a refund.
Please see further details of our policy on the follow page: https://www.brockhole.co.uk/plan-your-visit/