Event Ended
All the Lakes a Stage - an exhibition by Daniel Cooper
Date: 6 Mar - 13 May 2018
Price: Free
Introducing our new Lake District art exhibition by Daniel Cooper
From March to May we are delighted to host a brand new exhibition in the Gaddum Gallery by South Lakes based artist Daniel Cooper. Daniel responds with highly emotional expressions to the sublime weather and its interaction within the landscape of Cumbria's National Park landscape, home to arguably some of the most beautiful views in England.
"The Lakes have some of the most beautiful views in the world and I'm sure that for many fans and visitors here there are favourite spots for all sorts of different reasons. For me, all the lakes, fells and trees play their part in a stage arranged and changed by nature, thus making the Lake District a joy to visit and paint any time of the year."

- Daniel Cooper
All the Lakes a Stage sees a focus on the Lake District landscape, particularly of the southern lakes and fells; the exhibition is an expressive and emotional response to the continuous change of weather, mood and light. To capture the dramatic and most sublime skies, Cooper continues to observe reality imaginatively, this exhibition is filled with familiar and dramatic representations of the most well know views around Cumbria.
Over the past 5 years Daniel's landscape paintings and drawings have shown in some of the finest galleries in Cumbria and had numerous solo and group exhibitions across the county. His art has been exhibited alongside works by former teacher of John Ruskin, Samuel Prout (1783-1852) and illustrator, writer and natural scientist, Beatrix Potter (1866-1943).
Join us at Brockhole and take a look around this fantastic free exhibition, key pieces of Daniel's work will also be available to buy.
Read more about Daniel and the inspirations for his work on his website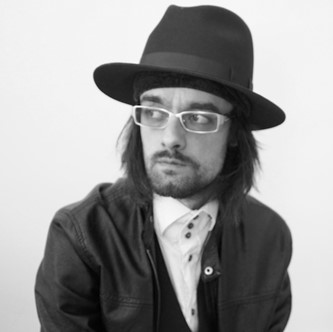 Local artist Daniel Cooper