Top tips for autumn with our Head Gardener
Iain shares his secrets for gardening success at this time of year
We thought we'd ask our Head Gardener, Iain Turnbull for his expertise so that we can get our very own gardens prepared to rival the beautiful Brockhole gardens next year...
Looking ahead to next year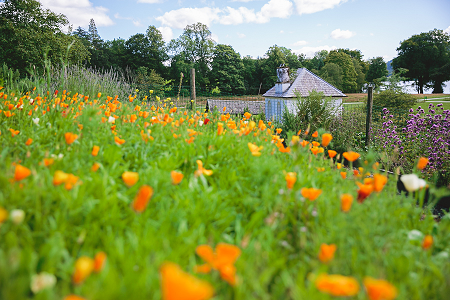 It's now time to start thinking about spring flowering bulb planting. This can be done anytime from late September to December, but it's not unknown for me to be planting into January! So what should we be looking for?
Bulbs on our list are...Tulips, Narcissus (Daffodils), Iris, Erythroniums (Dogs tooth violets), Crocus and many more! Same for Roses – buy them bare rooted in autumn / winter and plant out or heel in until you decide where to put them. Begin to look at seed catalogues and suppliers for next year's ideas and inspiration. The best time to plant is October to March for all trees and shrubs, this gives them a fair chance of becoming established before spring and summer. Dig a decent hole, wider is better than deep; a good bit of well rotted compost mixed in with soil always helps.
If, like most of us you like a bargain, check out the big 'sheds' and garden centres as they will start discounting stock to make way for new plants and Christmas decorations, so there are lots of reductions to be had. Plants may look a bit like us gardeners – a bit ropey and in need of a rest above the soil but check the roots – if they look good the plant will recover next season. Bulbs get discounted into November and December. If they are still firm they will be fine. The large garden centres are good, but small independent nurseries often have a fantastic range of special and different plants.
Preparing your garden now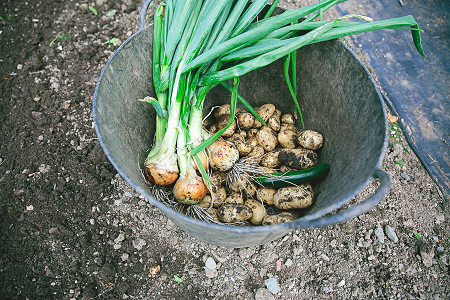 We have been really lucky with the late autumn heat and sun. Hopefully there's a bit more still to come as it's a great excuse to walk the garden and assess what succeeded, what didn't work, what does need doing and what can wait. Despite apps and tech, notepads and pens still do the trick the quickest I find!
Depending on the weather, aspect, climate change and torrential Lakeland downpours, herbaceous perennials will start to fade and die back anytime from now. If you like to be very ordered and neat, cut them back to tidy and compost the material. If you're more natural with your gardening style (not lazy, it still needs done in spring!) leave the foliage for winter interest and structure, and for the benefit of birds and wildlife.
Once the grass stops growing, get your cutting equipment serviced. Most wait until March when the grass starts growing, so beat the rush! October is a good time to spike or aerate lawns to relieve the seasons wear, tear and compaction. Apply autumn lawn fertiliser if it is dry and no frosts are forecast, particularly if you like classic English lawns.
Visit gardens or landscapes to enjoy the autumn colour. The Lakes are full of places, whether NT, NGS (National Garden Scheme) or Lake District National Park. Brockhole is actually a really good example, with our native and exotic plants all doing their own thing!
You will also notice that bracken starts to die back, changing the colour and complexion of much of the fell sides. Enjoy your autumn walks as hidden paths are exposed again, the hills grab their winter shapes and there's no need to worry about ticks for a while! Finally, it's time to finish harvesting from the kitchen garden and clear beds in preparation for next year. Like other tips, assess, plan, check out the catalogues for next year's seeds and experiment! 
Iain Turnbull, Head Gardener