The Kitchen Garden Project
 Heritage workshop #1 - glass plates
On 25th June 2019 a selection of our Heritage Research volunteers grouped together to open the box of Glass plates that have been discovered along with the deeds for Brockhole.
Within moments the group discovered the dates of: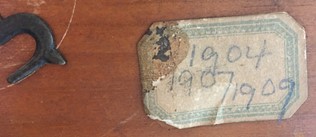 It then became logical to sort the plates according to dates and archive those with images of the Kitchen Garden.
It took some examination and discussion to establish the importance of each image and relevance to the project. This led to questions about why the Kitchen Garden was already growing before the building was finished- was it due to capturing the planting season?  We are aware that the building was used as a convalescent home post Gaddums' and prior to the Lake District National Park Authority presence, however did they utilises the garden and why – crops? Mindfulness?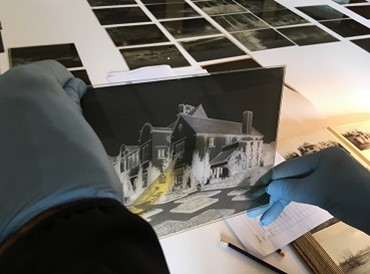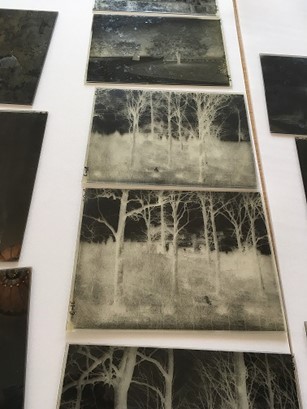 Going forward our next meeting will be at the Kendal Archives where we hope to explore some of the glimpses into history that have been discovered. At the same time the team will start to bring the Heritage to life through digitalising the images and creating interpretation ready for display in our Summer House next to the Kitchen Garden.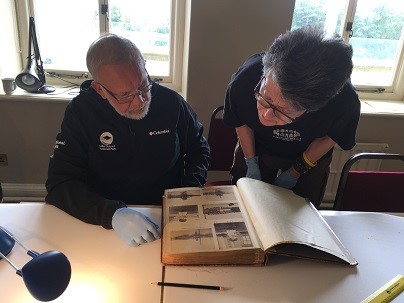 June has seen a flurry of participation from local primary schools, half term families to the Great North Swim.  We have been busy creating cane structures and hosting drop in planting sessions.Heritage workshop #1 - glass plates
Volunteer –Be inspired!
We're looking for like-minded souls to fill new volunteer roles to help nurture our newly restored heritage Kitchen Garden at Brockhole on Windermere.
We would like volunteers to be involved in every aspect of work in the Kitchen Garden. Whether sowing and planting, conducting heritage research, meeting and greeting visitors or leading guided talks. We are interested in making a community garden that is shaped by local people. Either as an individual, or part of a group we can provide training and opportunities around your needs.
Volunteering in The Lake District National Park is an opportunity to meet new people, learn new skills and make a real impact, all in one of the most amazing environments in the world.
All volunteer roles at Brockhole have a full induction and training package and expenses are reimbursed (must be over 16 years)
You could help with:
Planting seedlings
Soil preparation
Preparing learning kits
Heritage research
Interpretation and display
Sharing knowledge
Talks and tours