Autumn Garden Secrets - The Brockhole Gardens, a changing landscape
We asked Iain Turnbull, Head Gardener here at Brockhole to share his Autumn gardening secrets with us. Read on to discover his top spots in the Brockhole garden and also tips on what you can do in your own garden during this beautiful, colourful season...
"The days are getting shorter and cooler, the last of the summer flowers are hanging on.  Trees and shrubs are changing colour and dropping their leaves in the gardens and all over the Lakes.
At Brockhole we have a range of plants – trees, shrubs, perennials and grasses that provide tons of garden interest and colour – and tons of leaves to be cleared up!  The following is a small selection of our favourites on the grounds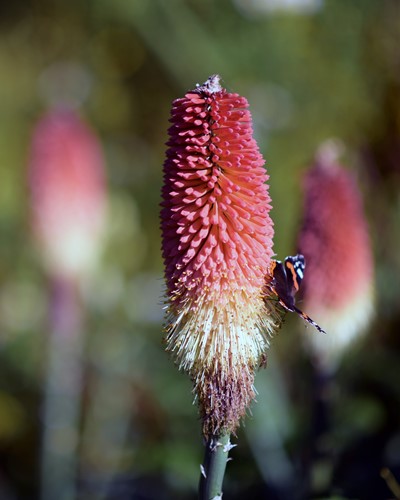 Japanese Maples are famed for their autumn colour and come in all shapes and sizes, will grow best with some shelter in most good garden soils.  Yellow leafed varieties may burn in when in full sun.  There are at least 300 varieties that are relatively easy to find and grow.
Acer palmatum 'Dissectum Atropurpureum' – up to 8m tall and wide (but that is after a very long time!) red-purple leaves turning deep red in autumn.
Acer shirasawanum 'Aureum' – grows to 6m tall given a century or so, bright yellow leaves turning red and the temperature drops.
Euonymus alatus is a green lump with interesting stem for the spring and summer, then goes a fantastic dark purple now.  It can reach 2m x 3m when mature, good in shade and sun but colours best when it can work on its tan.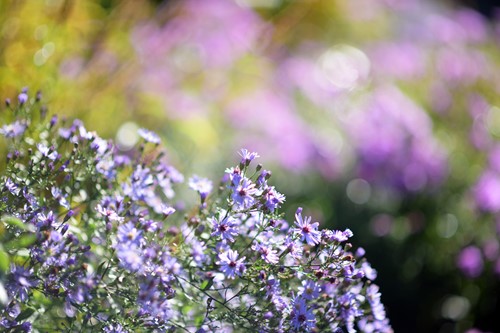 (Above – Aster)
Flowering cherries – Not cherry laurel, but some of the deciduous cherries give great autumn colour as well as brilliant floral displays in spring.  Prunus incisa 'Kojo-no-mai' is great in the ground but can be grown in pots in smaller gardens as well.  Leaves deepen to red as autumn progresses.  Like Acers, many big, small and in-between to choose from.
I've seen Liquidamber styraciflua 'Worplesdon' in a few gardens recently as well as here at Brockhole.  All are somewhere between red to deep purple and yellow, and each tree is different!
Some of our native trees like Beech, Oak, Ash, Larch, Mountain ash etc can look fantastic as they change and to start drop leaves and hibernate for the winter, and change the scenery of the lakes.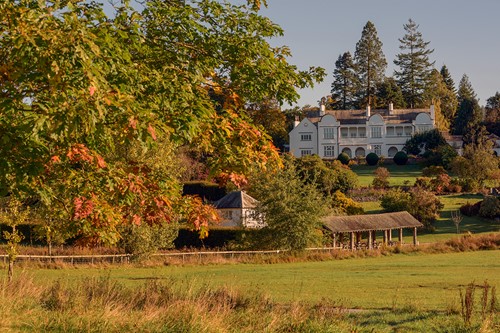 Out and about
Recent trends in planting have seen grasses and later summer flowering perennials utilised more and more.  Robust in nature and the best plantings allow gardeners to leave the stems and faded flower heads to remain, allowing the structure of these to last to February and March.  Asters (Micklemas daises) are the stars at this time of year.  From 20cm to 2m in height, there are lots to choose from!  Flowers range through all shades of blue to purple, white and pink.  I always enjoy seeing various grasses like Stipa, Phalaris, Miscanthus, Pennisetum and others in flower and swaying in the wind.
There are loads of other trees and shrubs to mention.  The best way to see what there is is to pick a sunny day and go and explore gardens and areas of the lakes like Brockhole, Holker Hall, Rydal Hall, Holehird, LDNPA woods and areas.
One of my favourite autumn walks is the Coffin route, taking in Rydal Water and/or Loughrigg Fell between Ambleside and Grasmere. Lakes, fells, veteran trees and historic landscaped areas – it's got it all!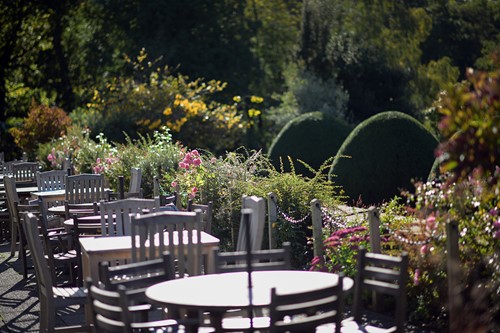 Best of the Autumn jobs
In the last month at Brockhole, we have been cutting yew hedges and features, clearing beds where needed, began bulb planting (a few thousand done, several thousand left to do!), clearing leaves, mulching with our own compost.  Mainly to empty compost bays for the leaves to come!  Grass cutting is starting to ease off, a sure sign that summer is over…Here are a few jobs you can be getting on with this season:
Bulb planting is great!  Just don't think of how many you must plant…  Most spring flowering bulbs can be planted from the end of September until the end of November.  But if required, you can still plant Tulips in December (maybe even January as I've done but that doesn't sound too professional!)  Wait until February and plant snowdrops 'in the green' as they establish better this way.  It may look odd planting them as fully formed plants with fading flowers but trust us, they will be better next year.  Lots of companies offer this, and it spreads the work.


Planting up pots and hanging baskets – we'll be ripping out our tender summer displays in the next few weeks as they start to go over and planting with various spring flowering bulbs, pansies, cyclamen and primulas for a bit of winter colour.


Pruning – I want to say 'random' pruning but that's not quite right.  We follow the books, our experience and training but sometimes the best time is when you have time.  First heard this from the great gardener Christopher Lloyd of Great Dixter fame.  We won't kill any plants but may sacrifice some flowers for a year or so.  Space created to allow for more plants though!


Leaf clearance – not exactly glamorous but either little by little or all in one go, clearing leaves from lawns helps the grass and composted leaves after a couple of years make great mulch for beds and borders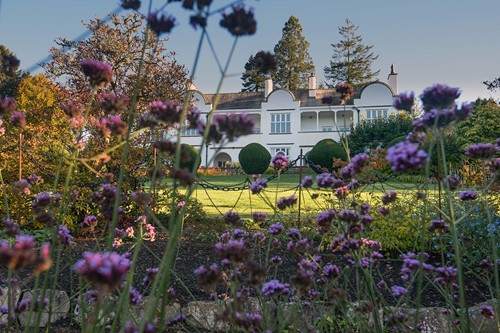 Read more about the Brockhole on Windermere gardens here - we look forward to seeing you soon for a lovely walk enjoying the autumn colours. Don't forget to make time to pop up to The Gaddum and treat yourself to an Afternoon Tea or delightful lunch and make the most of your visit.