National Dogs Day – Bring your dog to Brockhole!
Whether you're taking a break or planning your next adventure for National Dogs day on Saturday 26 August, you will never need to leave your dog at home again with this little guide on things to do with your four legged friend. We love dogs at Brockhole and as long as you keep them on the lead around the grounds everyone is happy – woof!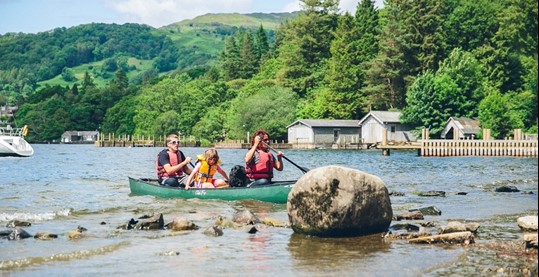 Do you sometimes wish you could enjoy the water with your best friend? Problem solved because here at the Brockhole Lakeshore we welcome well behaved dogs on all our boats! All you need to do is book the boat of your choice and head to the lakeshore. Book today
Sniff Sniff Sniff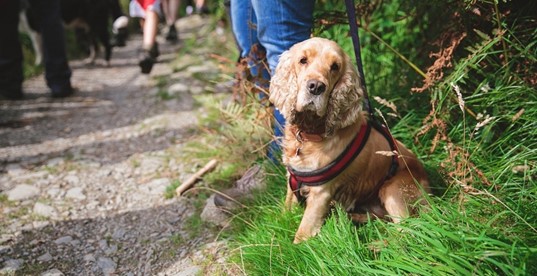 Dogs love to smell lots of new and different scents, so why not enjoy your walk with dramatic views in the beautiful gardens and grounds where your dog will have endless fun exploring! Brockhole's beautiful Mawson gardens and grounds are free and open for everyone. Find out more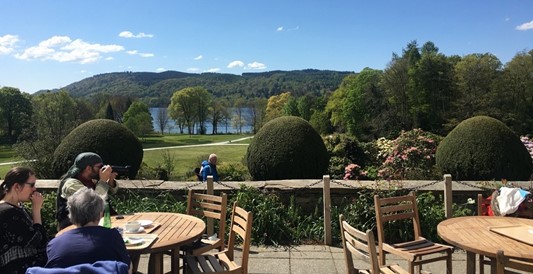 Take a seat on the Brockhole cafe terrace overlooking the gardens and Lake Windermere and choose from lots of homemade treats. We're excited for you to try our new Ginger Bakers cakes and a selection of hot food on a new menu created by our talented chefs. Check out the Brockhole menu
Make sure your dog stays hydrated, there're lots of water bowls available all day, every day at Brockhole
Whether you choose to visit Brockhole with your dog, your family, friends or all three - we hope you have a great time.
We would love to hear all about your National Dogs day adventures at Brockhole using #discoverbrockhole on social media!
PS – don't forget to see our lovely staff in the shop or the café to pick up a biscuit for your best friend!