How to have the perfect Lake District day out this summer!
Do you sometimes find yourself getting a little bit bored during the summer holidays? Well, all we can think is that you haven't planned in a visit to Brockhole yet. From relaxing boat trips and stunning gardens to flying through ancient woodland trees, there's something for everyone, whether you have tiny tots, grandparents visiting for the holiday, trendy teens or…just want a relaxing day for two by the lake – we've got it covered.
We want to make sure you have an amazing experience here at Brockhole, that's why we have personally selected just a few of our unique activities we know you and your friends and family will love. You won't be disappointed!
Fun packed ideas for the family...
If you have been to Brockhole before you will know that summer events are our speciality! This year we have some brand new activities to add to the mix – try Minibeast Magic, Family Bushcraft, Creatures from the Deep, Victorious Vikings, Rafting, Junior Cycle skills and so much more. Check out our full what's on calendar and book online (limited places)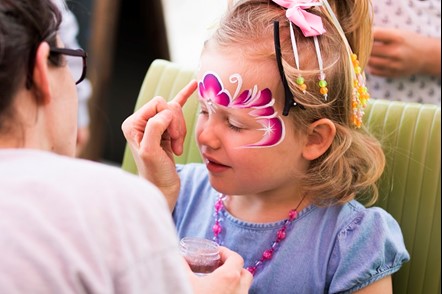 Sail on the unique bike boat from Brockhole to Windermere's western shore. Our trained volunteer cycle leaders will guide and support you along delightful traffic-free trails and a very quiet minor road to Claife Viewing Station. Here there'll be time to explore, learn about its history and for refreshments before heading back to Brockhole. Book online today... 
Archery – every day of the holidays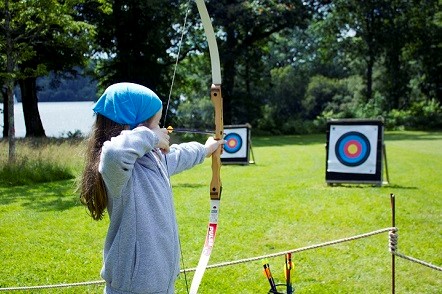 See how well you can hit the target! Where better to have an Archery session than on the shoreline of Windermere, England's largest lake. Book online early to guarantee your places.
Treetop Trek – every day of the holidays
Swing, climb, balance and fly your way through 250 year old oak trees with your friends and family. Pre booking recommended
Choose something a little more relaxing perhaps...
Be inspired by our Thomas Mawson gardens and discover our beautiful garden in bloom this season. Say hello to our gardeners as you pass by who will be happy to tell you more about their work and the history of the Brockhole white house.

Take a look at all the locally made gifts and goodies in the Brockhole shop and pick the perfect present to take back home.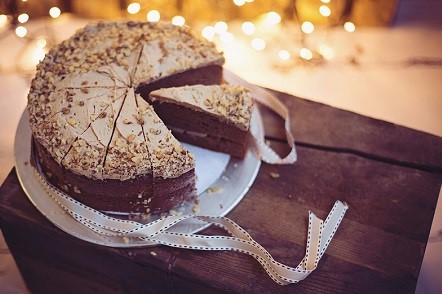 We have lots of great options for lunch, a quick snack and even a picnic in the gardens! Try our beautiful Terrace café in the house, pop to our Lakeshore cabin down by the jetty or pick up a picnic and enjoy in our stunning gardens and grounds.
Push yourself away from the world and relax on Lake Windermere. With paddleboards, motorboats, kayaks, rowing boats and more, the choice is yours. Book online today.
We're sure there will be something to tempt you in this list, but if not - check out all our other activities and events during Summer. Don't forget you can book most of our events and activities online too. Limited places available so be quick!
Your adventure starts here…
Don't forget to join in the chatter on our social media channels and share your photos and videos with us using #discoverbrockhole