How to have a mum-umental Mother's Day in the Lake District
Here at Brockhole we are really looking forward to Mother's Day on Sunday 22 March - a whole day dedicated to the appreciation of the special lady in your life you call mum...
If you live locally or are planning a visit to the Lake District this March, here is a quick guide to a perfect Lake District Mother's Day in Windermere with us.
What if I told you that there's a place by the lake in Windermere with stunning historical gardens and grounds, views of the Langdale Pikes, a 19th-century mansion filled with culture, a beautiful café, a shop perfect for stylish gifts, a gorgeous restaurant with the best Afternoon Tea in Cumbria, an art gallery and much more. 
Here are some top tips on how to have the most mum-umental day at Brockhole, in the heart of the Lake District National Park.
Exclusive Mother's Day Lunch Menu at The Gaddum - Lake District dining with stunning views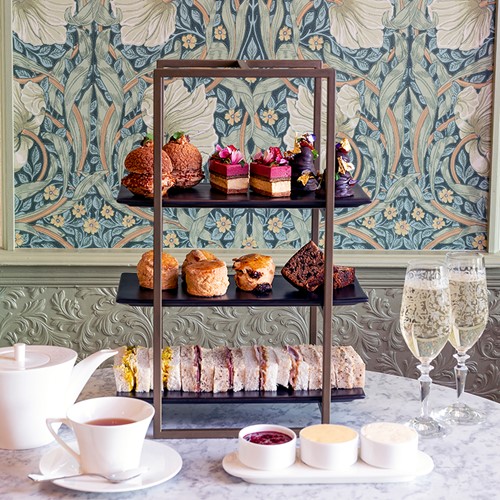 We can't think of a better dining experience in the Lakes to treat your mum to than The Gaddum at Brockhole on Windermere. It really is idyllic and relaxing. With unrivaled Lake District views, The Gaddum invites you to sample the best hand-picked local ingredients, to be enjoyed in classically inspired surroundings.
Discover our unique bespoke Mother's Day menu featuring seasonal ingredients grown fresh from the garden of Brockhole House and crafted right here at The Gaddum by our Head Chef, Gerald van der Walt, and his team. Choose from a delicious lunch or a signature Afternoon Tea overlooking the lake...
Don't forget about our delightful café. Sample Cumbrian cooking at its best, suitable for all the family! We have plenty of seating inside and even more outdoor seating on the terrace overlooking Lake Windermere.
The perfect present - a Crafternoon Tea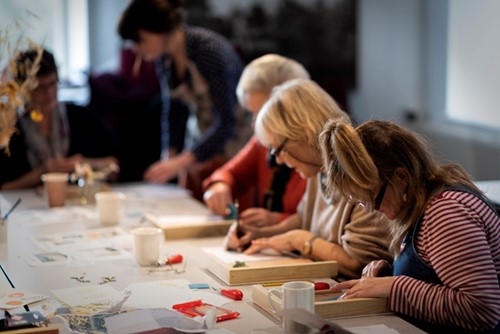 Have a super fun crafternoon at Brockhole on Windermere and try your hand at a new craft, including workshops such as glass mosaic and linocut printmaking. Learn from the talented course leader Rosie whilst socializing and being creative. Now the ideal gift for Mother's Day, you can book a Crafternoon Tea, a combination of a delicious Afternoon Tea in the Gaddum combined with a Creative Workshop craft course (book together and save 20%!) Crafternoon Teas are available from March to book alongside any of our courses.
Mother's Day gift ideas in Windermere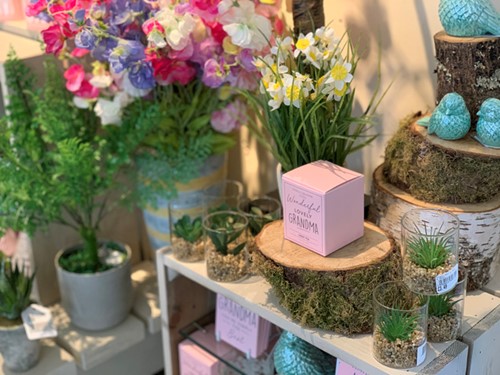 The Brockhole shop is the perfect place to spoil your lovely mum this Mother's Day. It's packed full of locally sourced and ethical gifts and goodies. Lizzie, our Shop Manager does a fantastic job of designing the Mother's day stands with everything displayed beautifully. We stock everything from Lakeland gin, luxury chocolates, flowers, cards and candles to Herdy products, jewellery and so much more.
Adventure Mum? Take a boat out on the lake...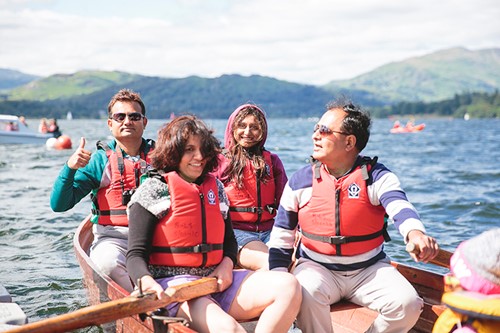 What better way to celebrate on Mother's Day than spending some quality time together exploring your  love for the Lake District whilst you boat around Lake Windermere in style. With rowing and motorboats available, this is a brilliant way to create some new memories you won't be forgetting anytime soon. There's also plenty of other activities going on including Mini-golf, Archery, Laser Clay Shooting and Crazi Bugz. 
Historic House & Gardens (Free)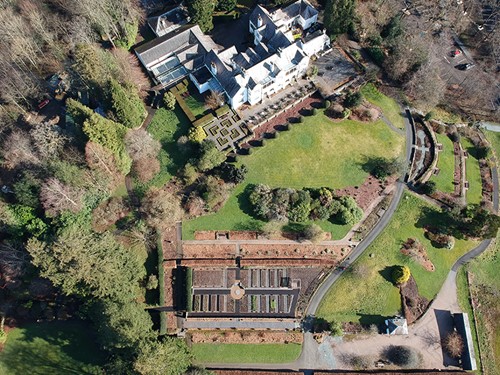 Our beautiful Thomas Mawson designed gardens and grounds are stunning all year round and could be a lovely activity to do with your mum or the rest of the family. Maintained impeccably by our head gardener Iain Turnbull and with a delightful surprise waiting around every corner, this is a Lake District experience you are going to want to do again and again throughout the seasons. The end of March is a great time to visit these stunning Lake District gardens in Windermere, spring is officially upon us.
Our inspiring Art Gallery (Free)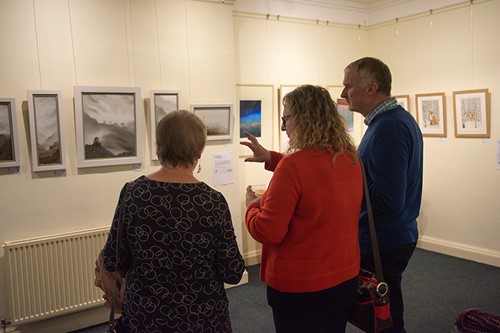 Rain or shine, the Brockhole art gallery is a guaranteed Mother's Day hit on your trip to the Lake District. Show off your cultured side and learn more about our current exhibition - Landscape and Language Lost and Found by Friends of the Lake District.

Lake District Story Exhibition (Free)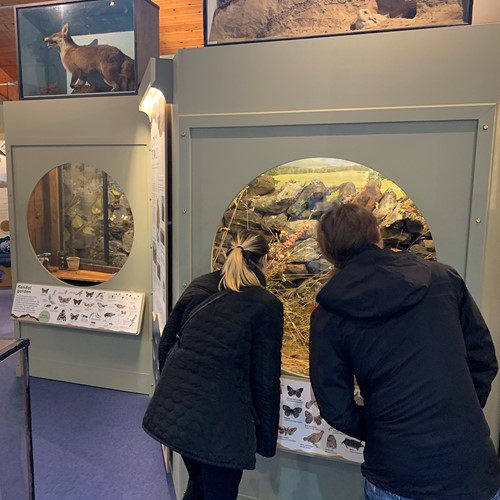 Our most recent addition to Brockhole on Windermere and one that we are very proud of. This exhibition features both an impressive diorama exhibit recently relocated from Kendal Museum, showcasing creatures and critters which are natural to the Lake District as well as an interesting panel-based 'Lake District Story' which is an information-based tour informing on the complete Lake District National Park journey, from past to present.
So, what are you waiting for? Make sure you give the Gaddum a call and book your Mother's Day lunch or Afternoon Tea, then all you need to do is arrive at our large car park or hop on a Windermere Lake Cruises boat, stroll up the jetty and through our glorious grounds to start your Mother's Day in style.