Good to Go
Brockhole on Windermere is Good to go!
We are delighted to be able to welcome you back to Brockhole with our Visit Britain accredited Good to Go stamp.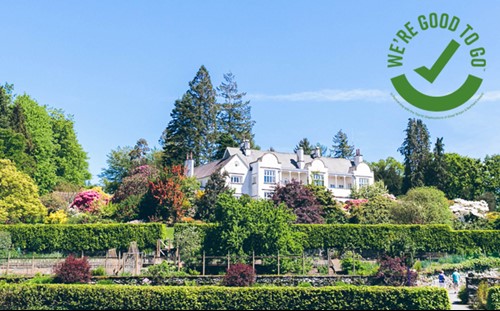 From Friday 26th March our Adventure Playground, Gardens & Grounds, and car park will reopen to provide local people with the opportunity to enjoy the fresh air on the shores of Lake Windermere, with their household, bubble, or one other person. Brockhole house will remain closed until April 12th (depending on government guidelines).
We will also be offering takeaway food from our Lakeshore cafe and Garden shed & BBQ, meaning you can make a day of relaxing in stunning surroundings, playing on the playground, and strolling along the lakeshore.
Fancy a little more adventure? Why not enjoy a kayak tour around Windermere!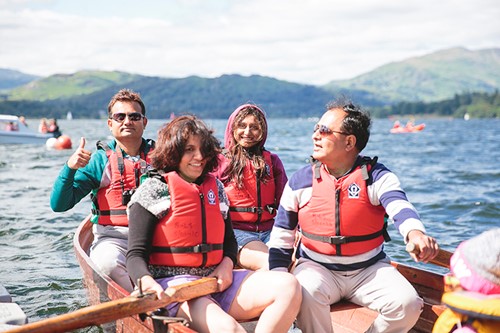 March 29th onwards
From Monday 29th March we will be opening the above, as well as our outdoor activities. Including, archery, laser clay shooting, and Krazy Karts. Again out outdoor activities are available through online booking only.
From 29th March we will also have boat hire available for our motor boats and rowing boats. Boat hire is available through online booking only and is operating within government guidelines.
We will also be reopening the Woodland Faerie Trail from 29th March. Available to book on-site, enjoy being transported into our magical woodland, who knows what you may bump into!

Easter at Brockhole
We are delighted to invite you to The Golden Bunny Easter Egg Hunt this Easter. Do you think you'll be able to find out Great Golden Bunny and collect a treat? For more information on our easter egg hunt visit our events page (coming soon)!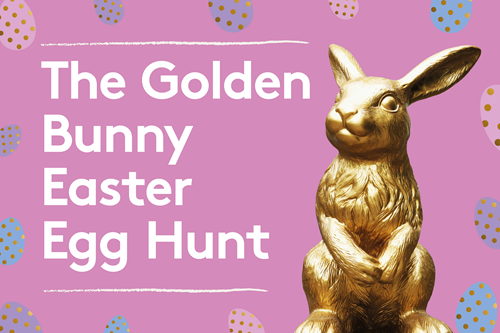 What's on at Brockhole
With so much to choose from we thought we'd give you a list so you can make the most of your visit to Brockhole on Windermere.
From 26th March
Gardens & Grounds
Free Adventure Playground
Car park
Garden shed & BBQ (takeaway only)
Lakeshore cafe (takeaway only)
Rowing boat hire
Toilets
From 29th March
All of the above
Motor boat hire
Woodland Faerie Trail
All Tracks & Trails
Archery
Laser Clay Shooting
Krazy Karts
Paddlesports (weather permitting)
Cafe terrace (takeaway only)
The Golden Bunny Easter Egg Hunt
Organised outdoor learning classes
Tree Top Nets (visit website for more information)
Tree Top Trek (visit website for more information)
From 12th April (dependant on guidance)
Brockhole shop
Cafe terrace (outdoor table service)
From 17th May (dependant on guidance)
Cafe in Brockhole House (indoors and outdoors)
The Gaddum Restaurant
From 21st June (dependant on guidance)
Everything else (fingers crossed!)
Let's be kind
We can't wait to see all of your happy faces again. To make sure Brockhole remains fun for everyone please be kind and courteous to members of staff and other customers while we adapt to the proposed changes. Please remember to book online for your activities and arrive early to give yourself enough time to find a parking space.
Finally, and we know this is second nature for many of us now, but please be aware of Covid 19 safety messages when on site.
See you soon!