Fancy a chat about Windermere's must see attraction in 2020?
Planning a short break in the Lakes, a weekend away or an amazing day trip perhaps?

If you are visiting for the first time and are confused by how many things you can do and all the Lake District Attractions on offer…
We understand
The Lake District is a breathtaking place with so much on offer, you could take in the views of Derwent Water from the summit of Cat Bells, savour the flavours of the Lake District in Cartmel, or enjoy a boat trip on wild waters aboard the Coniston Steam Gondola.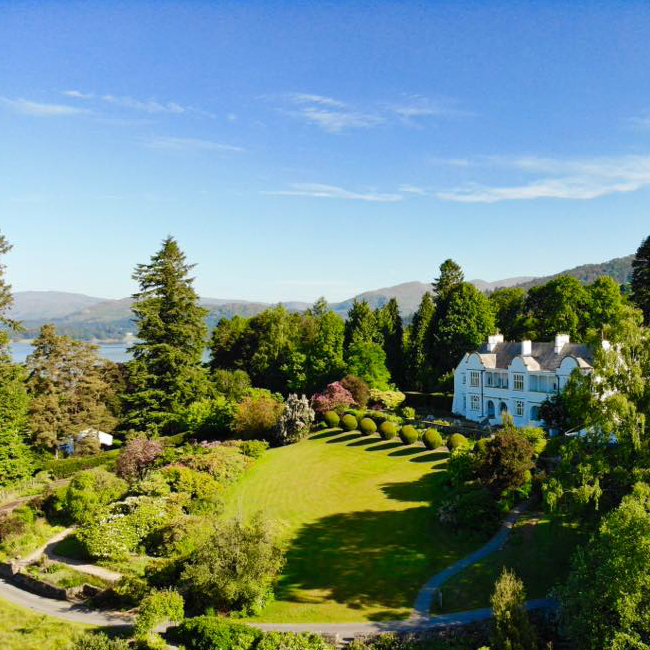 So why choose us we hear you ask? Imagine being able to do all that from one car park; a walk with stunning views, a lunch perfect for Instagram (if that's your thing), and a boat ride in the heart of the lakes? You can do all that and more at Brockhole on Windermere, our unique Lake District attraction.
Food that deserves the heart emoji
The Lake District is stuffed full of foodie delights, for those searching for delicious brunches in funky surroundings you should be following Homeground café in Windermere, and popping into Mathilde's when in Grasmere. If you're after a more luxurious dining experience then Another Place hotel on the shore of Ullswater needs to be on your bucket list!
No need to venture so far!
With head chef Gerald van der Walt (formerly of Rogan & Co!) in charge, you can get everything you've been craving right here at Brockhole. Our café is more than trend-worthy, in fact, you simply NEED to come and taste it for yourself. Bring your friends and family, don't be the person with fomo (fear of missing out) because you missed the best café, with stunning views and a menu to match, that the Lake District has to offer.
For the ladies (and gents) that lunch…
Okay, we get it, you deserve a bit of luxury, you deserve to be waited on and treated like royalty, and more importantly, you deserve a bit of fun. How about a nice glass of bubbly in our Gaddum Restaurant lounge, followed by a taste tingling afternoon tea you didn't even know existed. Not to mention views of Lake Windermere and the mountains beyond, that's if you allow your eyes to stray away from the art that Gerald and his team create.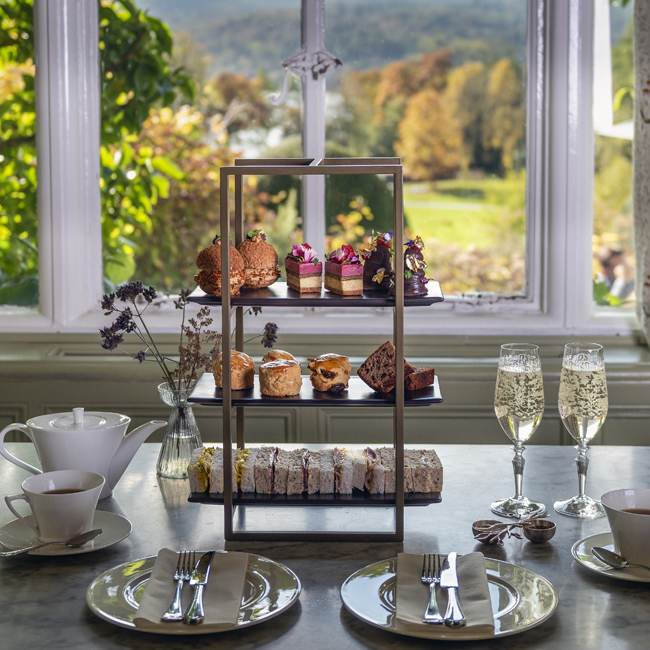 Check out our itineraries below, built just for you!
Rain or shine, we've got you covered
We know, it never rains but it pours in the Lake District. But hey, if it didn't rain we wouldn't have our green fells, wild woodlands, or those lakes we're always banging on about. Remember, there is no such thing as bad weather, just bad clothing. That being said, even we get a bit sick of the rain managing to find its way down the back of your neck. That's why we've covered our archery and laser clay shooting activities – meaning rain never stops play, plus, our house has got more to offer than just the food we've teased you with.
Take the Lake District home
Have you ever picked up a 'Lake District' air freshener and wondered how they went about capturing peat bogs, damp woodlands and fell infused fresh air, then put it all in a bottle so your bathroom acts as a 'gateway' to the Lake District, much like the wardrobe in Narnia? We may be biased but we're yet to find one we believe in. That's why our shop is full of real locally sourced products from artisans like Hawkshead Relish and The Lakes Distillery, so if you ever need that Monday night escape to the lakes, you can do it in the right way. Lizzie and her team in the Brockhole shop are happy to help you find your perfect Lake District memory.
Every day is a school day…
So, you've been coming to the lakes forever, your parents did the same, it's in your blood. Or perhaps you've only just discovered the beautiful place we call home? It doesn't matter who you are, our new Story of the Lake District Exhibition will either teach you about our amazing place or tap into those nostalgic memories of when you went to the Pencil Museum and couldn't quite believe it was a real thing. You can also tunnel your way through the day and try something new with our Brave the Cave experience, great for the kids. Parents, try it if you dare!
Let it shine!
The sun does shine in the lakes, we promise! To prove it we've made this video…
Hopefully, you've now seen just how many amazing activities you need to do when at Brockhole? As well as archery and laser clay shooting you're going to get serious fomo (it happens a lot) if you don't have a go on our Crazi Bugz. They look like kids toys, I hear the voice in your head saying. Never underestimate the fun you can have on a six-wheeled, go-anywhere buggy, not to mention that smug feeling you'll get when you become the Lewis Hamilton of our Crazi Bugz track.
Have you ever watched Planet Earth 2 and thought, I wish I was a monkey? We certainly have (no judgment). For those of you like us, be sure to check out Treetop Trek for an epic adventure in our tree canopy. Oh, and there is also a zip wire, yes that's right, a ZIP WIRE! For little cheeky monkeys, check out Treetop Nets…
Check out our itineraries below, built just for you!
Pack your camera, clear some space on your iPhone, this is a day trip you're going to want to show off!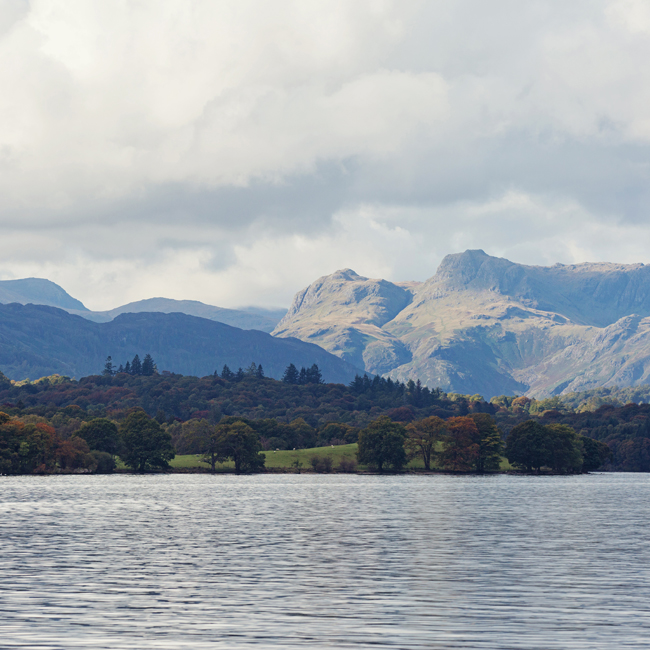 You're a busy person, we get it. Your diary can't squeeze in a week in the lakes at the moment, that's alright, we're not going to let you miss out! If you've been scanning and missed the food above, make sure you head there straight after reading this… you'll thank us later, preferably on Trip Advisor we hope.
Inhale for 5 seconds, exhale for 5 more, you're ready to read on…
Now you're calm, imagine being stood at the shore of Lake Windermere, the waves caressing the shoreline, the birds above happy to see you, sounds good right? [allow some time to close your eyes and picture yourself there, then come back and read on]. Time to get going, you've got a boat to catch! That's right, we have a ferry at Brockhole on Windermere. Our friends at Windermere Lake Cruises will be on hand to pick you up and take you over to Wray Castle for a lakeshore walk you didn't know you needed until now! Again we might be biased, but there is no better way to start a walk for all ages than with a boat ride, let's ignite your sense of adventure!
Needing to rest your legs? Take a seat in our Thomas Mawson gardens and enjoy watching the world go by, what a beautiful world it is when your view is greenery and England's largest lake. Thanks to our Head Gardener Iain Turnbull for creating such an amazing space.
For the freedom? To switch off? For that selfie? To sunbathe?
Maybe it's just us, maybe our obsession with sunset paddleboarding has gone too far, but have you even experienced the Lake District if you haven't navigated the waters by yourself? We prefer to paddle, and with kayaks, paddleboards and rowing boats all available to hire from our lakeshore team, you can explore the shores of Windermere with the Lakeland fells as your backdrop*. TOP TIP, you're going to want a waterproof phone case or a wrist strap on your selfie stick; your Instagram needs these shots, your followers deserve them. Are we barking up the wrong tree? We understand some of you may not need to paddle, instead, you need a comfy boat to sunbathe and relax on, luckily we have motor boats for hire so you can explore the lake without breaking a sweat, plus your dog can be the captain too! (Please tag us in all dog Instagram's, they improve the office notice board!).

*boat hire is seasonal, please check availability before visiting.
Check out our itineraries below, built just for you!
We're all the same, who doesn't love a freebie?
Some of the best memories we have cost nothing, we get that, money doesn't grow on trees (We have plenty of them and are yet to find the secret formula!). As the Lake District National Park Authority we want you to be happy in our beautiful home, so why not have a free family day out? Our lawn is your lawn, our woodland is your woodland, and our lakeshore is yours to push your imagination. Plus, we've also got a pretty cool adventure playground that is as good as your excitement allows it to be. P.s it's got a pirate ship!
Don't forget you can be safe in the knowledge that when you do spend here, you're helping to keep the Lake District National Park a special place for the future.
Who are you going to be today?
We know there is a lot to choose from, maybe we could tempt you to spend a few days with us? For those of you wanting a helping hand, we've come up with a few itineraries. So, let's play a quick game of who do you think you are? An adventurer, A tribe leader, or a recliner?
Adventurer

Tribe leader

Recliner

So you're here to test your skills, we've got the perfect plan for you.
So it's up to you to make sure the family has a day to remember, welcome to paradise.
So you want to switch off from the day to day, we can help you with that.

Morning: Try your hand at archery, can you be the best?
Lunch: Head up to the café, your Instagram story is only going to get better.
Afternoon: You're fuelled up and ready to get out on a paddleboard, that Instagram story is making us really jealous now!

Morning: Something for all is important, head over to the FREE adventure playground, the kids will love it, make sure to pop into the Garden Shed on the way to grab a delicious coffee, you deserve it.
Lunch: We're ready in the house to welcome you to the café, with a menu as good as ours we've got something for all tastes.
Afternoon: It's Crazi Bugz time, get the tribe down to our track for an afternoon of laughter!

Morning: Time to relax, grab a book from our shop and go and find a quiet place on our lake shore or in our gardens, the birds will be your sound track.
Lunch: The Gaddum is beckoning you in, treat yourself to the dish you deserve.
Afternoon: How does a relaxed boat trip in the sun sound? Head on down to the Windermere Lake Cruises jetty, we're sure they will look after you.
Tell us who you are going to be on your visit in the comments below!