A visit to Brockhole shop
Often referred to as a hidden gem by visitors, you'll find the Brockhole shop up in the house. Stocked full of local artisan products, we're proud that our shop showcases why the Lake District, and Cumbria, is such a booming place for local artisan producers.
We caught up with shop manager Lizzie, to see how things are going a few weeks after reopening, and to hear what great products we've got on offer right now.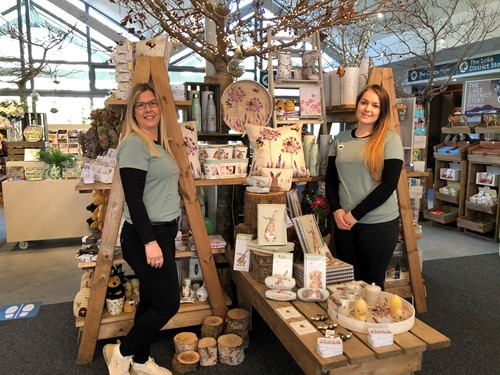 Morning Lizzie! So how are you, and what's it like to be welcoming customers to your shop again?
Good morning! *beaming smile* How nice it is to have people back in the shop. Since reopening on 12th April it's been great. We've caught up with our friendly familiar faces as well as welcomed new people to our shop, telling them about our wonderful products, all made locally. It's also been great to see colleagues again, and be part of the wider Brockhole team, welcoming visitors back to this beautiful place on Windermere.
I can see you're excited, let's have a wander around the shop and learn about some of these fabulous products on offer…
Okay, we've got lots of new, exciting, local artisan designers on offer. Let's start with Becca Hall. Becca is a lovely Windermere girl who creates these amazing illustrations. Her illustrations are all about nature; flowers from the Lake District, birds we can see flying around, and native trees, etc. So it's all really beautiful tea towels, cards, prints and mugs designed down the road.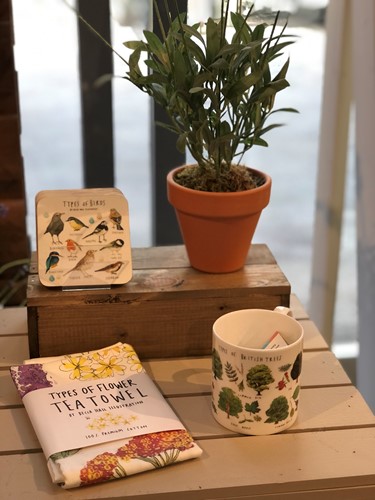 Up next, we're introducing a brand new Lake District pottery business. Alicja at Upland Clay is based in northern Cumbria and she hand makes all of her lovely pottery. This particular 'Windermere' design is bespoke to us as the Lake District National Park and it depicts Windermere as it's the colour of the Windermere lake, so that's the beautiful blue glaze. How beautiful does it look coupled with her Lake District mug?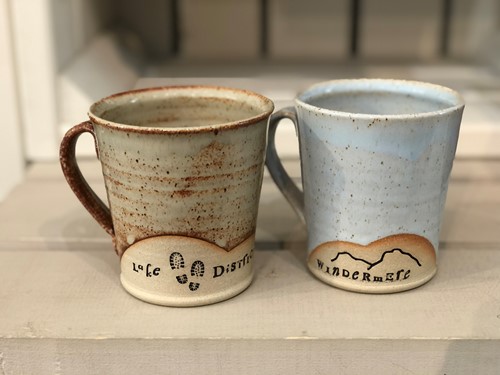 For those with a sweet tooth who want to support a local Lake District business, we have Grasmere Chocolate Cottage. They produce these gorgeous little pouches of shards. So you can have Craggy Caramel, Rocky Road, Strawberries & Cream, and Just Nuts, there's also a vegan alternative. If you fancy spoiling someone you love these little Hellvelyn chocolates are delicious!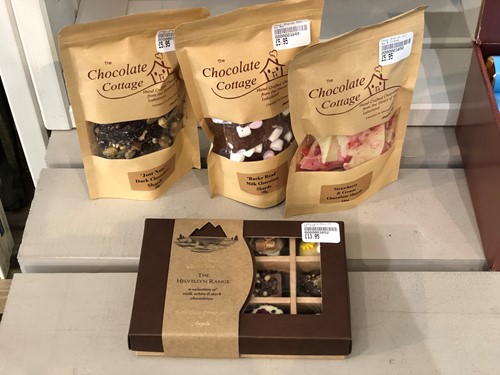 Over here we've got one of our new local preserve producers. This one is called Wild and Fruitful, made in Cumbria in 'Proper Pans'. They are based at the Lingholm Estate up near Keswick, which is a very beautiful place to visit, and they do a range of preserves and they also do a range of chutneys. They also work with another one of our suppliers Lakes Distillery, where they put the Lakes Gin in some of their marmalades. That sounds exciting on your Sunday morning toast doesn't it!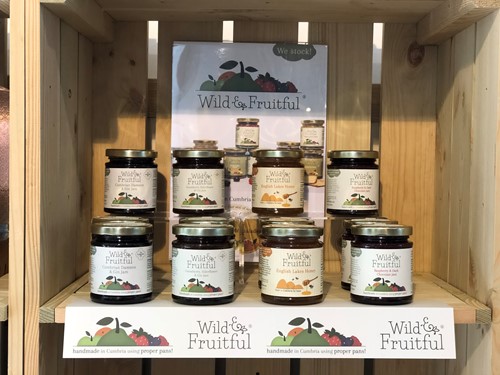 Just below them, we have our Lake District honey, including our very own Brockhole Honey, made from our very own bees, how exciting! Lingholm estate also produce a Lake District honey, so we've got a southern Lakes and a northern Lakes honey!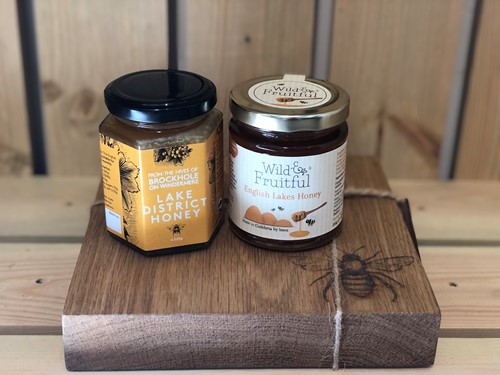 Currently by the door as you walk in is one of our favourites, The Sugar Shed. We've been working with these for a while now and love their quirky range of locally designed and hand-finished pieces. They are two wonderful girls who work with local Lake District maps to produce funky home accessories. Lots of unique bits that you must come and see when you're at Brockhole.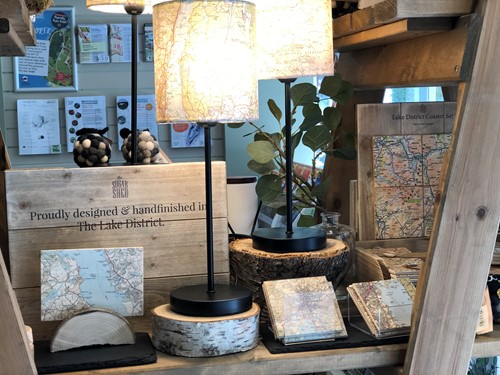 Finally, we've been working with Lakeland Lights. Based in north Cumbria, they are a young couple that launched this exciting new brand, probably about 2 years ago now. They make hand-made candles out of soya wax, which smell amazing and look beautiful!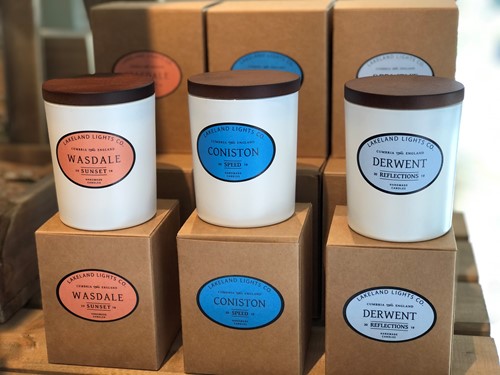 That's fantastic, thanks for chatting with us Lizzie. With so many great products I best grab a basket and get some now before it all sells out!
Absolutely! Thanks for coming to see us!
 ...
Brockhole shop is open every day from 10am – 5pm. Have a browse and pick up something special, then you can enjoy some lunch overlooking Windermere. Or why not buy a book from a local author and enjoy some reading in our gardens.