A big thank you from Brockhole's Halloween Monsters 2018...
It's the first day of November and today all is spookily quiet here at Brockhole.
The ghostly ghoul seen on the top balcony of the Lake District's famous white house has mysteriously vanished. Monsters have escaped from the macabre marquee and jumped on a boat across Windermere, zombies have fired their final archery arrows and the very last piece of goblin cake has gone, just a few crumbs remain!
At midnight last night all the Pumpkin Passports disappeared in a puff of smoke, if you've still got yours, better keep tight hold of it as a reminder of the fang-tastic time you had here with us this October. Until next year, that is.
Luckily before our ghouls, ghosts, monsters and witches escaped into the darkness, they gathered some frighteningly good feedback from our visitors that we promised we would share with you. Read on...
Halloween at Brockhole - by the Messenger Family 
🎃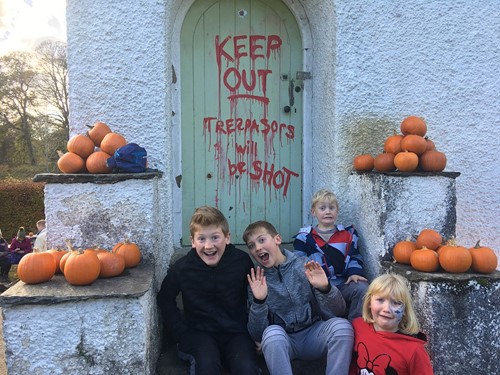 "What a fabulous time we had visiting Brockhole during half term and they certainly put on a wonderful show for Halloween. We all had such a spooktacular time. We arrived at 11am and went to collect our pumpkin passes. We then did crafts and face painting. The two eldest went and braved the cave, which they both said was awesome!
It was then on to see the magical animal talk. Richard Cooper from Silverband did a brilliant talk and had some animals to show from a snake to a scorpion!! He was so informative but made the talk fun too.
After lunch we felt brave enough to enter into the haunted forest, which was fantastic, so much work and effort had gone into the displays. We also loved the gamekeepers cottage and finding the dead rats!!! (Pretend of course!) The two eldest loved having a go at archery and laser clay shooting.
The staff were all fantastic and certainly got into the fun of Halloween. Well done to all those involved. We had a really super day. Thank you very much!"

- The Messenger Family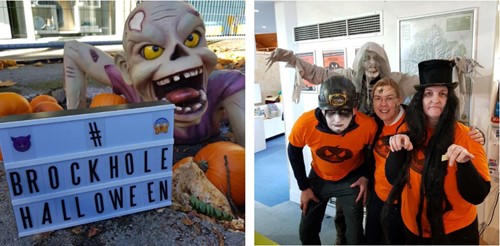 Scary shares from across social media...
"Highly recommend the Pumpkin Passport at Brockhole. Wasn't sure whether it would be suitable for my two teenage daughters but they loved it! Great chance to try out archery, laser clay shooting and caving. The staff were brilliant - especially Dan who made the caving experience great fun and extra scary! The spooky walk through the forest when it's dark was a perfect end to the afternoon!"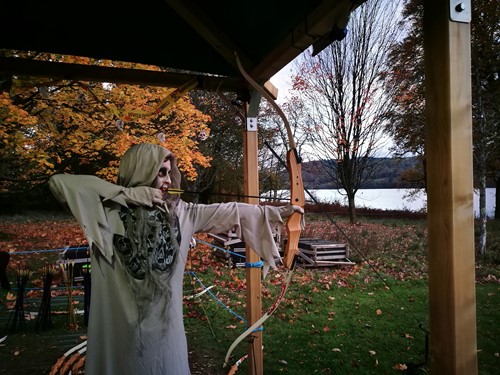 "We visited in the October half term with my 11 year old daughter and we had so much fun. I got her a full pumpkin passport for £24 and I paid £8 to take her round. We had a brilliant time, we arrived at 12:30 and stayed until 6:30, I wish I'd arrived earlier as there was so much to do! The staff were amazing and the effort that has gone in to decorating the whole place was outstanding. My daughter loved all the activities and has not stopped talking about her day. We stayed late to do the haunted wood in the dark and it was so worth it. Really recommend this as a day out with the kids at Halloween."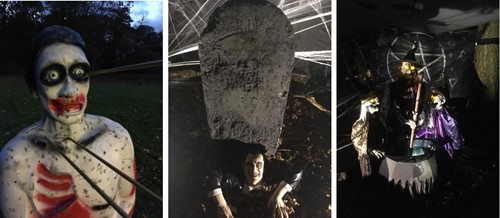 Did you join us for the Brockhole Halloween Experience 2018?
It's not too late to share your scariest snaps with us on Facebook, Twitter or Instagram or leave a review on Trip Advisor - we would love to hear from you.
So, until next year put those broomsticks away in a safe place, you'll be needing them - the Brockhole Halloween Experience is going to be even bigger and better in 2019!