10 things we've missed the most about Brockhole (when we couldn't visit!)
Brockhole is back open and we can't wait to welcome you to our safe spot on the shores of Lake Windermere. As we've been preparing for your return we've realised just how much we love this place, here's what makes Brockhole so special.
#1 Wide open spaces
We've all seen how busy the Lake District is again after restrictions were lifted. We're so lucky at Brockhole with just how much open space we have on offer; even on busy days there's always a bay you can relax in or a piece of lawn you can spread out and claim as your own piece of paradise for an afternoon. We've been socially distancing forever!
#2 Our Lakeshore
Yes we are biased, with views towards the Langdales across Lake Windermere there is nowhere we'd rather be! If the view isn't enough for the whole family (we understand) then there is plenty to do at our lakeshore; whether you fancy a picnic on the beach, a round of mini-golf, or an adventure out on the water in our hire boats, Brockhole is definitely the place to be. Plus, Brockhole is accredited 'Good to Go' so all of our equipment is safe for you to enjoy in the great outdoors.
#3 Honey Bees!
That's right, we produce our own honey! If you haven't heard already then where have you been? Last year we built our own beehives in our Kitchen Garden and we're very excited to launch Brockhole Honey in our shop. Even better news, this year they have been working their magic in our gardens during the lockdown and we now have more bees, which means more honey. Keep an eye out next time you're browsing our shop, once it's gone it's gone!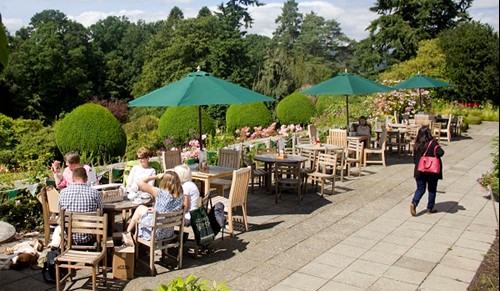 #4 Tea on the Terrace
One thing that keeps us going at Brockhole, nothing beats a cuppa! We drink plenty of the stuff throughout the day, and it's about time we shared our café terrace with you. Overlooking Lake Windermere and the mountains beyond, savour the flavours produced by our friends at Quinteassential teas while you watch the Windermere Lake Cruises steamboats and elegant pleasure yachts glide along the water in the sunshine. If you're lucky you may even experience an RAF flypast!
We've even got it covered when it rains (literally).
#5 Ice Cream
Ice cream is what makes summer so good, especially when it's made by our friends at English Lakes Ice Cream (I'd personally recommend the Thunder & Lightening flavour if you haven't already tried it). Pick up your scoop from our Garden Shed café and wander through our spacious Thomas Mawson gardens, or if you're worn out by all of our activities then find a bench in one of our many stunning viewpoints. My personal favourite bench is on our lakeshore walk; looking through the trees I could spend hours watching the boats and the wildlife while polishing off a full tub of Thunder & Lightening!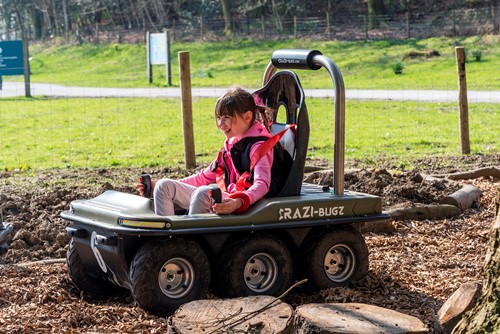 #6 Zipping around on Crazi Bugz
We still can't get enough of our funky, six-wheeled off-road buggies! Back for their second year Crazi Bugz are a must on your Lake District family bucket list, and if you've already been on them, there's no harm in having another go right? (Asking for a friend…). Like with all of our activities, our Crazi Bugz are 'Good to Go', we also have some procedures in place to avoid crowds building up, so if you want to enjoy our off-road experience it's best you book online.
Discover our activities and book online.
#7 Afternoon Tea at The Gaddum
Oh, how we've missed the delights that Gerald and his team magically create! Our Afternoon Tea menu is returning this August and I will be right at the front of the queue! To make it even sweeter our Afternoon Tea benefits from the government's Eat Out to Help Out scheme, so you can enjoy this delicious treat for just £15 (usually £25)! Whether you're new to Afternoon Teas or a seasoned veteran, this August cannot be missed!
For menus and more information and how to book, head over to The Gaddum website.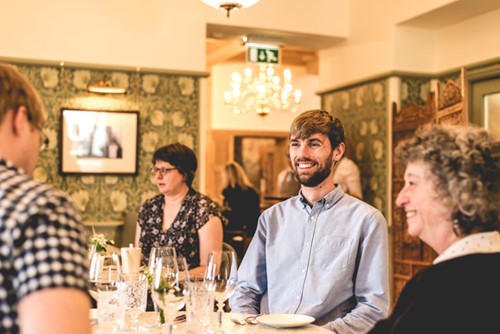 #8 Family walks in the woods
It's rare that Brockhole ever feels crowded given how much space we have, but a favourite escape of mine is to our nature trail through Birkett Wood. Found by our lakeshore, lose yourself in the sound of birdsong and see how many squirrels you can count. Just a word of warning, time flies when you lose yourself in nature, especially when you're on your lunch break.. ooops!
#9 Treats in the shop
I absolutely love our shop, and the passion Lizzie and her team have for the variety of products on offer. You're simply guaranteed to get a smiley welcome! My favourite at the moment is the beeswax wraps from The Beeswax Wrap Co.; a great environmentally friendly alternative for keeping things fresh in the fridge or for a picnic on Brockhole's lawn. If you're tempted to visit the shop please be extra kind to staff and customers when browsing, we're doing our best to keep everyone safe (don't forget your face mask!).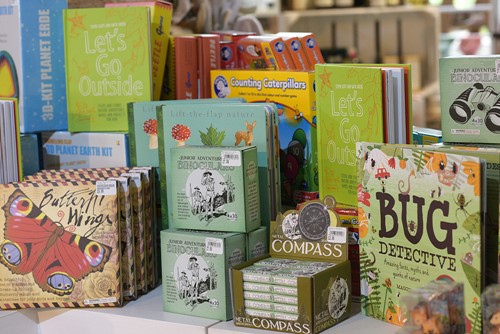 #10 Learning about the Lake District
Opened weeks before the lockdown, our Story of The Lake District Exhibition is definitely a hidden gem. With something for everyone, it's great to see children get excited about our beautiful home whilst being fascinated by the dioramas!
Find out more about our exhibition.
BONUS #11 Your Smiling Faces!
It's true, I speak from the whole team at Brockhole when I say the thing I have missed the most is your laughter and happy smiley faces!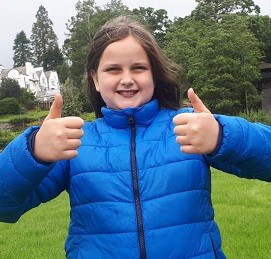 Comment below what you're most looking forward too, we'd love to hear your thoughts!