Share your Brockhole images whilst visiting and have a lolly on us!
Share your best Brockhole photos or videos on social media and have a treat on us in the café this summer'!
Steps: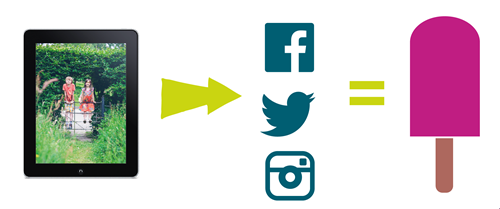 Step 1: Like our page at facebook.com/brockhole or follow us on twitter @brockhole or Instagram.com/brockholelakedistrict
Step 2: Share your photo or video using #discoverbrockhole and tell us what  you love about Brockhole
Step 3: Show the Brockhole Café your uploaded photo or video and have an ice lolly on us!
Terms:
One free ice lolly per person per day, ends 6 September 2015 – cannot be used in conjunction with any other offer, subject to availability
We look forward to seeing your fantastic pictures!