Lake District Art Exhibitions
Discover local art exhibitions in our new Gaddum Gallery on the first floor. Pop in and take a look at our latest artist's exhibition and perhaps even choose a piece of artwork for your home. 
The Gaddum Gallery will give visitors the chance not only to see exceptional artworks from Cumbrian artists; they will also get the opportunity to visit what can only be described as 'The Gallery with the best views in the UK'
The Gallery will aim to host 4-5 exhibitions per year of work by artists who are either based within the County or whose work is inspired by the County.
In the Still of the Night
Date: 2 Feb - 1 Apr 2019
Ben Bush is a self-taught landscape photographer born and based in the North Lake District.
Ben's photographs feature impressive mountain ranges, arching celestial skies, low misty clouds and deep mirrored waters. His collection of work predominately celebrates the Lake District. Additional photographs show other magical scenes such as the northern lights of Skye. Many of Bush's images explore the realm of astrophotography.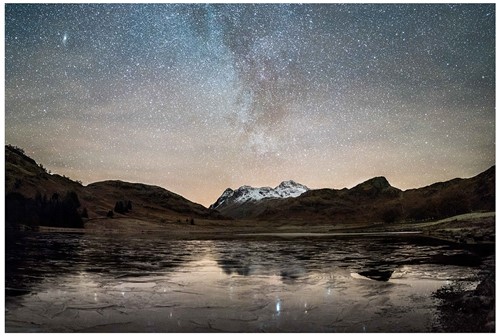 Ben's pictures are as striking as the knowledge of his subject. Talking about his photographs, he can identify every hill, lake and constellation with the same amount of excitement as the very moment he captured them.
Ben grew up in Sandale and from an early age spent his time walking, climbing, and mountain biking in his native Cumbria. When Ben trained as a tree surgeon his affinity with and passion for nature was consolidated.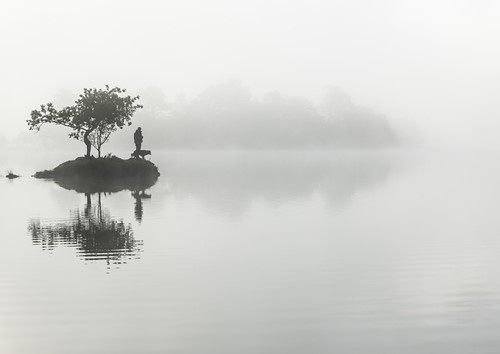 When he's not up a tree, chainsaw in hand, or standing at a market stall, Ben is out exploring. With his camera equipment strapped to his back and four dogs in tow, Bush is free to chase low moonlight and seek solitude in the still of the night.  
Winter is his favourite time of year.  Bush is highly devoted to his practice, often spending long hours in the cold and dark.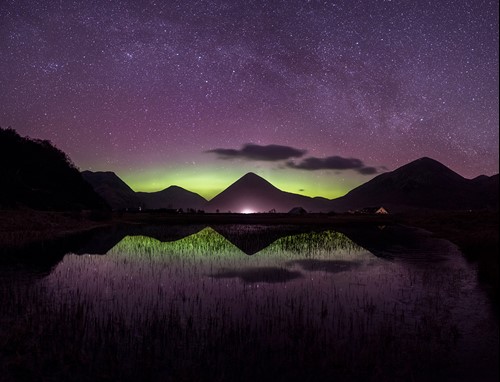 Back home in his studio, Ben's editing processes are carefully considered. Some images are left close to raw capture. Some are skilfully stitched to create large panoramas. One of his most well-received photographs uses 140 images, stacked to present the passage of earthly time over 40 minutes.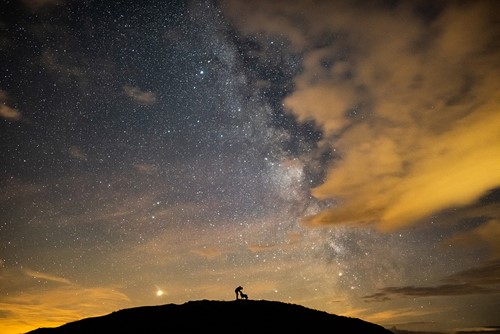 Immersed in the ancient landscape and the vast beauty of the Universe, he sometimes includes his own silhouette within the frame. As with all his work, similarly Ben Bush invites the viewer to situate and consider their own connection to the wider world.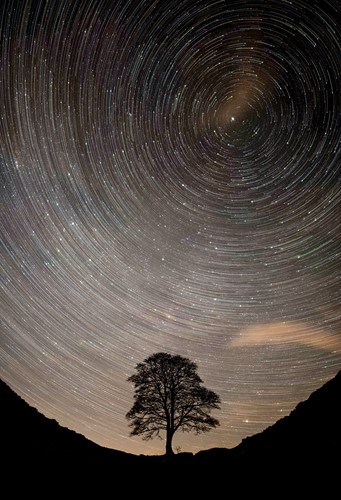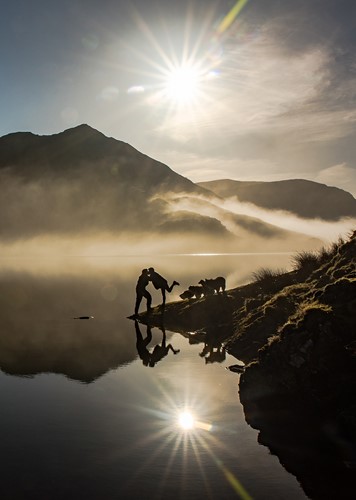 This will be Ben's first solo exhibition.
 Extend your visit and enjoy The Gaddum Restaurant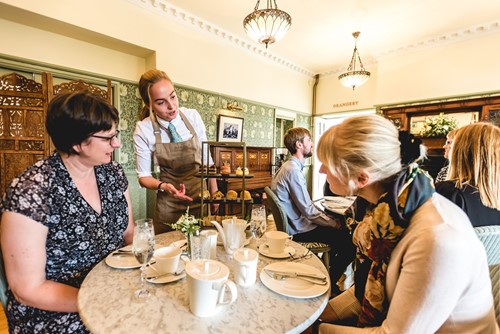 Why not discover our beautiful new Arts and Crafts inspired restaurant, The Gaddum here at Brockhole as part of your visit to the gallery? Enjoy Lunch, Afternoon Tea or perhaps an early evening meal (served until 7pm), the choice is yours. Find out more.