The Woodland Faerie Trail at Brockhole
Price: Open from 29th March 2021
Our Faeries are returning for 2021 from 29th March. 
We've all heard of fairies, from Tinker Bell to the tooth fairy that fly around spreading their twinkly magic wherever they go, but have you heard about the 'faerie'?
We'll let you into a secret, here at Brockhole we've got more than a few and they have been a little mischievous. Whilst our gardens, woods and tiny paths were quiet over the last few months, our faeries have created their very own trail, a maze of doorways, hidden spaces and much more. The Victorians always said that real faeries lived at the bottom of the garden and we didn't believe them…until now.
Magical fun for all the family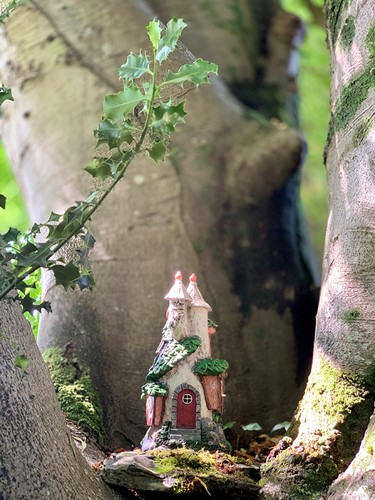 Our brand new trail gives you the chance to explore previously unseen woodland and the homes of its enchanted residents. 
Hidden amongst some of the largest and most ancient trees of their kind in the Lake District, tucked amid the dense ferns and moss-covered rocks, are over fifty faerie houses and doors. The faeries themselves may be very shy and unlikely to make an appearance (unless you are very lucky or very observant), but you can spend a wonder-filled time looking at their beautiful homes in the most magical of woodland settings, whilst completing our faerie and woodland nature activity trail.    
We will also give you some ideas to take away and try to attract faeries to the bottom of your own garden, balcony or window box!
You will find our Woodland Faerie Trail in the Enchanted Wood just on the other side of our Adventure Playground. Sorry, no dogs allowed.

Booking
The Faerie Trail is open from 29th March 2021. 
So as not to scare the faeries and to give you plenty of time to look at the houses - we are booking groups (bubbles) into their own starting time slot – you book your time slot with your ticket.
Tickets are available to book at the Woodland Cabin which is located just next to our Adventure Playground.
Last entry 4pm, this allows you plenty of time to enjoy! 
Duration: Groups have taken anything from 15 minutes to 45 minutes to complete the trail – depending upon how much they believe in faeries!