Lake District Art Exhibitions
Discover local art exhibitions in our new Gaddum Gallery on the first floor. Pop in and take a look at our latest artist's exhibition and perhaps even choose a piece of artwork for your home. 
The Gaddum Gallery will give visitors the chance not only to see exceptional artworks from Cumbrian artists; they will also get the opportunity to visit what can only be described as 'The Gallery with the best views in the UK'
The Gallery will aim to host 4-5 exhibitions per year of work by artists who are either based within the County or whose work is inspired by the County.
Aspects and Elements
Date: 3 Apr - 28 May 2019
Liz Tracey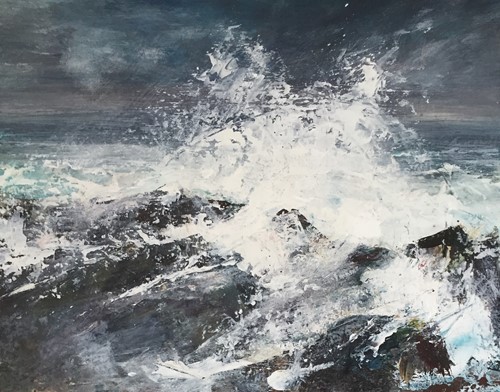 Artist Statement
I paint from a studio in Crosby Garrett overlooking the magnificent North Pennines. I have traveled widely, lived in Brunei and Gibraltar and a recent trip to Singapore confirms to me that Cumbria is the most wonderful place to live.

The changing skies, weather fronts coming in and wide vistas form an inspirational basis for much of my work, responding to observations and involvement with the landscape.  
Visits to the shorelines of Scotland and Western Ireland have also been an inspiration, my sketchbook is always the first thing in my suitcase.
I have a spontaneous and loose technique evolving from sketches and developing ideas onto canvas. I generally work with acrylics, large brushes and anything else that comes to hand in my studio. Many of my paintings are multi-layered through which I scratch to create particular effects.
I place a great deal of importance to texture and employ a variety of mark making techniques to achieve a rich and varied surface depending on the subject.
My work could be described as semi-abstract or abstract. I also have a tranche of work that is more realistic though still rooted in nature.
As a member of Green Door Artists, I have had successful exposure in exhibitions, Farfield Mill, the Brewery in Kendal and also a solo exhibition in Kendal. I was part of a small group of artists who put together an exhibition at the Storey in Lancaster. I have also exhibited at the Upfront  Gallery.
As I live between Kendal and Penrith I joined the recently formed group EVAN which aims to promote art in that area and am a member showing at our gallery in Penrith.
My abstract paintings often have a more representational painting beneath the finished painting. I use this technique to abstract and develop my ideas on the chosen topic. I am currently working on abstracts to reflect the pollution of our seas and coastlines.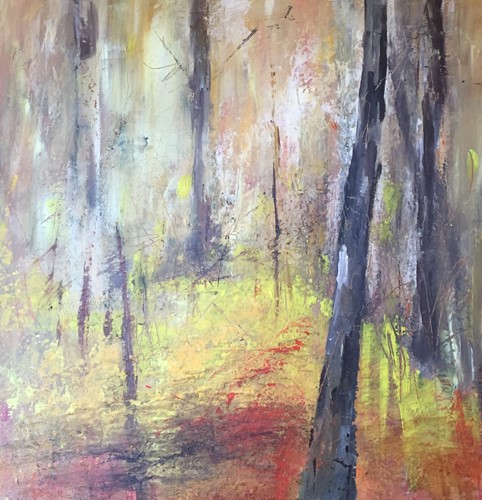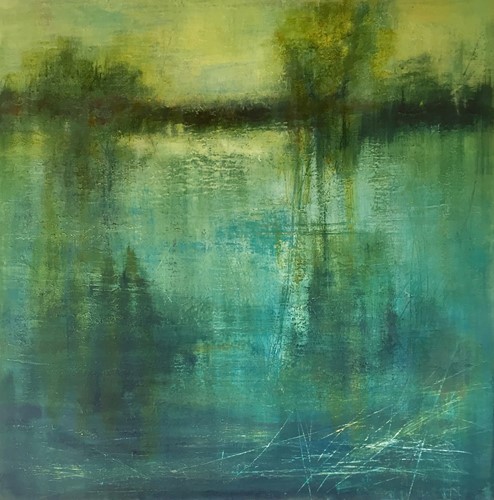 Extend your visit and enjoy The Gaddum Restaurant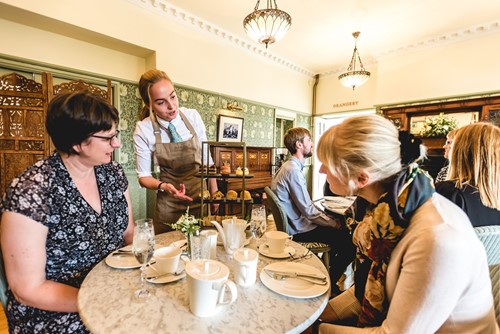 Why not discover our beautiful new Arts and Crafts inspired restaurant, The Gaddum here at Brockhole as part of your visit to the gallery? Enjoy Lunch, Afternoon Tea or perhaps an early evening meal (served until 7pm), the choice is yours. Find out more.