Art Exhibitions
Price: free
Art Exhibition: Shap Shape
3 Nov - 5 Jan 2020

Jamie Barnes, Colin Reynolds and Geoff Cox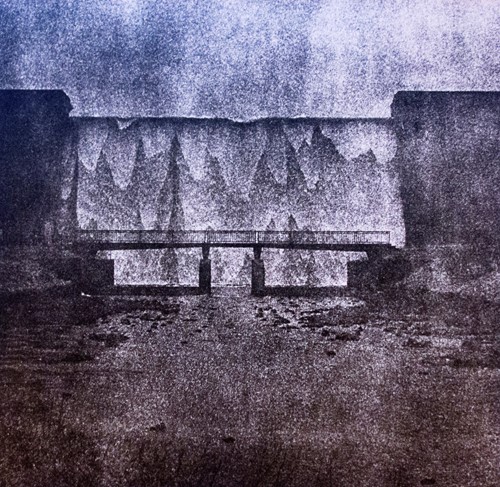 Shap Shape is a new touring exhibition by Printmaker Jamie Barnes, Photographer Colin Reynolds, and Poet Geoff Cox. The show seeks to explore and depict the man-made structures on and around Shap Summit. Everything from stone circles to lime kilns and even cement factories. The Cumbrian based artists believe that Shap is an area of Cumbria which is often overlooked but is full of aesthetic interest and history.  The artists have explored individual themes based on man-made structures and the tracks and traces left by previous generations. These marks tell the story of the inhabitants who have lived and made their living in this rugged environment.
Through this exhibition, the artists seek to throw a spotlight on an area that is often travelled through, unobserved, recognised as an important marker on travels to and from Scotland. Through their contrasting mediums of printmaking, digital, traditional and alternative photography together with poetry; the artists seek to inspire people to look and engage with the aesthetics, story, and history of this iconic area of Cumbria.
As well as a range of artwork and poetry, visitors will be able to see a large illustrated map charting the locations that inspired the images and poems. The artists hope that this will encourage people to engage with and explore this landscape that has motivated them to create this exhibition.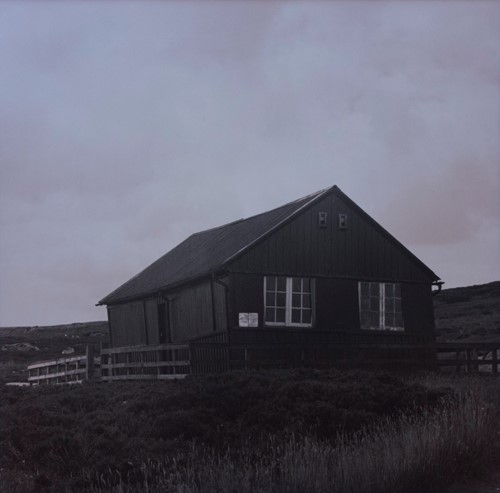 Colin Reynolds
Colin is a photographer based in Kendal. He uses a variety of photographic techniques, from the earliest forms of recording images such as cyanotypes through traditional film and darkroom based techniques creating toned and lith prints and the most recent digital formats.
Colin uses available light and long exposures to create arresting images of the area he is exploring. In recent years Colin has been exploring the regions on the edge of the Lake District looking for the quiet, solitude of less-visited valleys often overlooked by the region's visitors.
www.facebook.com/colinreynoldsphotography
Jamie Barnes
Jamie is a Kendal-based printmaker who specialises in aquatint etching. His artwork is principally concerned with manmade structures: houses, buildings, townscapes and structures in the landscape and on the coast. Jamie realises that any landscape bears the tracks and traces of human activity, and chooses to highlight and celebrate this rather than editing it out.
Drawing underpins Jamie's practice, transforming his line drawing through the magic of the aquatint etching process. He values etching for the quality of line it can produce, its depth of texture and for the random marks picked up by the process which he often chooses to preserve.
Geoff Cox
Geoff is a writer, poet, and playwright based just outside of Kirkby Lonsdale in Cumbria. After a lifetime of energetic explorations across mountains and deserts, he has, more recently, tried to capture the formative interaction of people and landscapes through his writing. Through this approach, he seeks to present a human-ecology that is more visceral and authentic than is often the case with nature-writing.
A member of the Lake District-based Rural Writing Institute, Geoff recognises that he works best when he works collaboratively with other writers and artists. This co-creative approach with ceramicists, artists, photographers, filmmakers, and authors writing in different genres, allows Geoff to explore how words can be used as one element in a multi-media exploration of object and place.
The Gaddum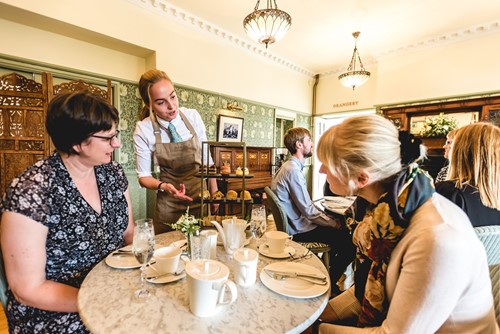 Why not discover our beautiful new Arts and Crafts inspired restaurant, The Gaddum here at Brockhole as part of your visit to the gallery? Enjoy Lunch, Afternoon Tea or perhaps just tea and home-made scones or cake, with views over the gardens to Windermere lake.
Exhibition: Habitats and Wildlife of the Lake District
New to us this year we have a wonderful exhibition of Lake District habitats and wildlife. A unique look at some of our local flora and fauna, from Red Squirrels and Ospreys to beautiful butterflies and other insects. Come in and have a look next to the shop!
There is a selection of I spy sheets and other educational activities available to purchase in the shop.