Bike hire
Price: £30 Adult £20 Child (16 and under)
We've changed how we hire bikes, please have a read before you hire your bike in the Lake District.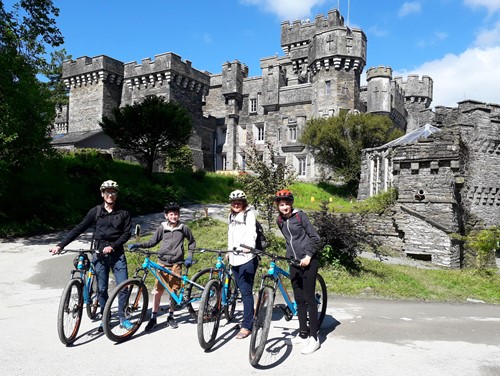 Hop on a bike from… Wray Castle!
Bike hire is now available as a pick-up and drop-off service from Wray Castle.
We can arrange to meet you and drop off your hired bikes at Wray Castle car park between 10:00am and 10:30am. Bike returns will be open from 15:00 and all bikes will need to be returned to the car park by 16:00. Unfortunately, we are not able to collect bikes any earlier than 15:00.
Brockhole bike hire is available through advanced bookings only and can not be hired once you get to Wray Castle.
How to book a bike
You can book your bikes by sending us an email to activities@brockhole.co.uk including the following information.
Contact Name, number and postal address.
Preferred date of hire.
Number of participants and their heights.

Alternatively you can book your bikes by calling us on 01539 440256 During busy periods please be patient with us in answering the phone.
We can provide you with helmets, pumps and maps.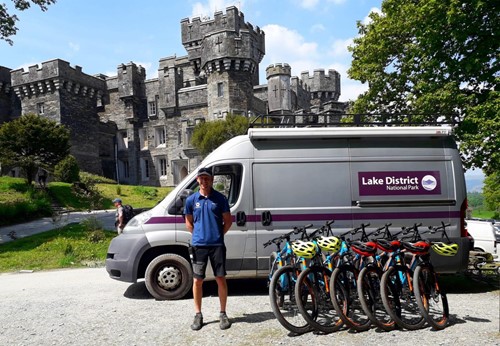 Where can you go?
Various routes are accessible from Wray Castle dependant on user ability. Why not explore Rydal & Grasmere, and Elterwater? Or enjoy a gentle cycle along the western shore of Windermere. All routes from Wray Castle provide stunning views of the Lake District.
Please be aware that some routes from Wray Castle will involve some road cycling.
Here are the routes available near Wray Castle.
We do ask for full payment when booking to secure your place, we also ask that you bring some ID in the form of a bank card or driver's license on the day as a form of deposit.
Bike sizes
We have Mountain Bikes available for all riders in the height range below.
Minimum rider height is 3'6" or 105cm
Maximum rider height is approximately 6'1" or 185cm
We also have trailers suitable for up to 2 small children, minimum 18 months. No dogs.
Brockhole Bike Hire Prices
Length of hire
Any size Bike

Full day

£30 Adult

£20 Child (16 and under)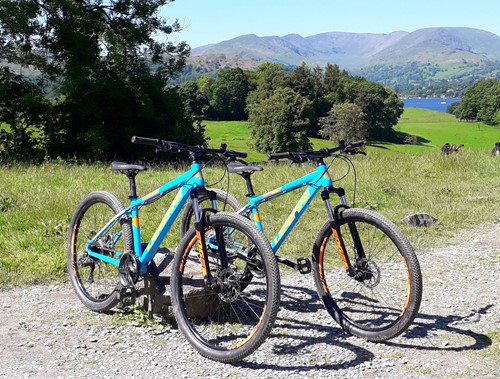 Please note parking charges apply at Wray Castle car park and we cannot guarantee a parking space. Please leave plenty of time to park elsewhere. 
Find out where nearby car parks are on the Safer Lakes website.