Event Ended
Exhibition - 'Britain through the Eyes of a Chinese Artist'
Date: 10-30 September 2016
Price: FREE
Start: 10.30am -5.00pm
Chinese Artist and Diplomat Shows Paintings of Britain at Brockhole on Windermere


Ink paintings of Britain, seen through the eyes of a Chinese artist and diplomat, Mr Wang Ying, are being exhibited at Brockhole on Windermere from 10 – 30 September.
Chinese painting has a rich heritage of over a thousand years during which time it has both borne the spirits of changing times and carried with it the thoughts and sentiments of generations of Chinese artists.
Celebrating this complex heritage and conveying both ancient charm and strong contemporary characteristics, this exhibition encapsulates the culture and spirit of Britain through the lens of Chinese art and calligraphy.  Country houses, cathedrals and gently flowing rivers are given a fresh perspective and new meaning through the paradigm of Chinese art and its unique aesthetic.
Artist Wang Ying is particularly keen on drawing the plum flower, a subject which has been a staple of Chinese painting for centuries.  It is his hope that his paintings contribute to closer Sino-British relations and cooperation in many fields.
The exhibition is supported by tea tastings and Chinese painting workshops, where visitors can taste delicious and fresh long jing tea and practice painting in a Chinese style. Simply call to book your places for the below dates:


Chinese Painting Workshops
15 September 2016 - 10.00am-12.00 and 2.00pm-4.00pm
24 September 2016 - 10.30am-12.00 and 2.00pm-3.30pm


Chinese Tea ceremony
15 September 2016 - 12.00-1.00 and 1.00pm-2.00pm
24 September 2016 - 12.00-1.00 and 1.00pm-2.00pm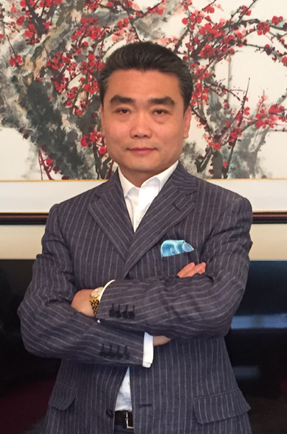 Biography - Mr Wang Ying
Born in Beijing in April 1965, Mr. Wang Ying is a member of the Painters' Association of China. Since 1990, Mr. Wang Ying has served in the Personnel Department of the Ministry of Education of the People's Republic of China (PRC), the United Nations Educational, Scientific and Cultural Organization (UNESCO)'s headquarters in Paris, the Chinese Consulate-General in Chicago and in New York.
During this period, he studied Special Education in the United Kingdom from 1996 to 1997,served as the Education Consul at the Chinese Consulate General in Chicago from 1999 to 2002 and in New York from 2005 to 2012. He served as the President Assistant of Northeast Forestry University from 2013 to 2014, and he has been Consul and Head of Education Section at the Chinese Consulate General in Manchester since August 2014.
Since his childhood, Mr. Wang Ying has developed a passion for painting and calligraphy, learning from master painters such as Wang Xuetao, Zhang Xuguang and Liang Zhibin. He is very adept at the fine brushwork of the freehand-style flower-and-bird painting, particularly the plum flowers. Download full biography to READ MORE.
'Britain through the Eyes of a Chinese Artist' at Brockhole on Windermere is supported by Lancaster University Confucius Institute and Brockhole on Windermere.